The Great (And Entertaining) Nevada Republican Governor's Debate
Eight candidates—but not Lombardo—made first joint appearance on a debate stage
By Megan Barth, January 7, 2022 2:12 pm
Labeled "The Great Nevada Republican Governor's Debate" was held Thursday night at the Atlantis Resort in Reno. Eight Republican gubernatorial candidates made their first joint appearance on a debate stage during an informative and entertaining two hours.
Former Senator Dean Heller, Reno Attorney Joey Gilbert, Las Vegas Councilwoman and former Assemblywoman Michele Fiore, former Democrat and North Las Vegas Mayor John Lee, Gardnerville surgeon Dr. Fred Simon, Las Vegas real estate agent Barak Zilberberg, Venture capitalist Guy Nohra, and Air Force veteran Tom Heck traded barbs, boasted about their conservative credentials, and railed against Governor Steve Sisolak.
Each candidate attacked Sisolak's extended use of emergency powers, opposed mask and vaccine mandates and lockdowns as a response to the pandemic and blamed him directly for Nevada's faltering economy, failing schools, and increase in crime due to illegal immigration and sanctuary cities.
Each candidate promised to end all Covid mandates, address and cease illegal immigration and crime, fix education through vouchers, and vowed to restore integrity in Nevada elections.
Sheriff Joe Lombardo was not present, citing in a letter to event organizers that he would participate in debates only after the official March 18 candidate filing deadline.
His absence did not go unnoticed by the candidates. Michelle Fiore carried a cardboard cut-out of the Lombardo with the words "No Show Joe" written across it. Gilbert took a swing at Lombardo: "We don't need Sisolak with a badge!" Fred Simon joked that Lombardo was in the basement with Hunter Biden.
In his opening statement, Dr. Simon touted his medical and conservative credentials, and promised to end mask and vaccine mandates immediately. On day one he said he wants a bill on his desk for voter ID or he will never sign another bill.
Heck blamed career politicians for Nevada's problems and offered solutions through analysis, problem-solving, and strong leadership. He promised to implement a zero business tax.
Former Democrat Mayor Lee claimed that his top three issues were election integrity, illegal immigration, and ending Covid mandates but drew laughs from the crowd when he claimed to be the most conservative candidate on the stage.
Michelle Fiore claimed she was the first America First Conservative as the first American official to endorse President Trump.  She also promised to ban vaccine mandates, critical race theory and voter fraud.
Heller promised to bring better jobs to Nevada in order to create a stronger economy and promised a safer Nevada by banning sanctuary cities. He reminded the audience that the state's police union endorsed his campaign. Heller drew boos and laughs from the crowd, however, when he claimed to be the only conservative in the race.
Nohra reminded the audience that his expertise as a venture capitalist would create hundreds of thousands of jobs. To fix education, he would sign an executive order to bring Civics education back into the classroom. He said he can fix Nevada's problems because he "fixes problems for a living."
Long shot Zilberberg grew very emotional when asked how he would fix the rising crime in Nevada. After promising to support police, he started shouting and accused Fiore, Lee, and Heller of being Republicans in Name Only.
Throughout the debate, Gilbert drew the most applause as he blamed career politicians and Sisolak for Nevada's problems. Citing increasing crime and illegal immigration, former professional boxer Gilbert took another swing at Lombardo: "Lombardo talks about wearing a gun to work for 30 years, well, if we let him run the state, we will all be wearing a gun to work."
The event was streamed live and available on YouTube (see below).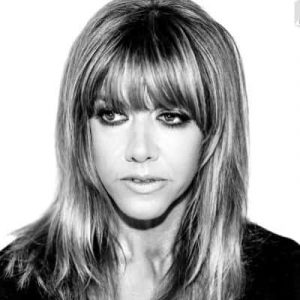 Latest posts by Megan Barth
(see all)