Erica Neely, Tutor and Mother of Six, Running for CCSD School Board
Neely seeks to defeat Trustee Danielle Ford in District F
By Robert Lauer, January 6, 2022 4:19 pm
After attending many Clark County School Board meetings, where disfunction, drama and in-fighting have replaced the needs and education of students, mother of six, tutor, soccer coach, and small business owner Erica Neely has announced her candidacy for school board. She will be running against Trustee Danielle Ford in District F.
Neely told The Globe:
"Clark County School District's systemic failure was just reinforced by choosing the most radical and incompetent member, Irene Cepeda, to lead the school board as President of CCSD Board of Trustees.

The Board is obsessed with Critical Race Theory, with equity, and with social justice. They are obsessed with mask mandated and vaccines. They are obsessed with letting biological boys into our girls' locker rooms, bathrooms and sports.

They should be obsessed with teaching our kids the basics; reading, writing, math and our great nation's history.

They should be obsessed with preparing our kids for their futures with the solid education they deserve.

Their misplaced and misguided obsessions are why we continue to be last in the country. And this is why I am running for School Board.

$42 million went missing from the teacher's healthcare funding. Teachers were left in the middle of this pandemic without healthcare. I will demand a full investigation into where that $42 million went. We need to take care of our teachers and staff. We need to treat them with respect.

Last but not least, we need to fully fund and support our school police. The safety of our kids and staff need to be our top priority"
Neely and her husband Laurence are parents to six children and run a small business. Erica tutors for the National Home School organization Classical Conversations, a top-rated supplemental curriculum for Home School Education. She serves her community as a Licensed Foster Care Parent, and for the last five years has coached youth soccer.
Neely was born and raised in South Central Los Angeles, California. She is first generation of immigrant parents from El Salvador and Mexico with five siblings. She moved to Las Vegas, Nevada in 2005.
Nevada's education system has hovered at the bottom of the nation for the past 20 years. According to a recent report, covered by The Globe, Nevada school districts could hardly perform any worse as CCSD, the largest school district in Nevada and the fifth largest public school system in the country, is 49th out of 50 in education.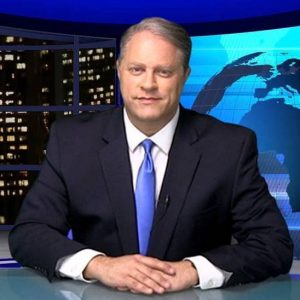 Latest posts by Robert Lauer
(see all)