Clark County School Board Votes to Reinstate Superintendent Jara
Trustee Cepeda: 'It is so frustrating being on this Titanic'
By Megan Barth, November 19, 2021 12:01 pm
At last night's meeting—which went into early Friday morning—the Clark County School Board (CCSB) rearranged the deck chairs on the Titanic. The proverbial iceberg on the horizon are the abysmal test scores which were, once again, not addressed. Testing scores  of 3rd to 8th grade students, taken and published by Smart Balance Assessments, show that only 3.9% of Black students and 7.4% of Hispanic students were proficient in Math. In English, 11.2% of Black students and 15.7% of Hispanic students were proficient. Overall, only 20 percent of Clark County students tested proficient in English Language Arts. In math, it was 11.5 percent.
Trustee Irene Cepeda noted her frustration by the Board's lack of review of this data by stating: "It is so frustrating to be on this Titanic."
The captain of this ship, Superintendent Dr. Jesus Jara, was terminated "for convenience" on October 28 in a split vote with Cepeda casting the swing vote. As expected, Cepeda cast the swing vote to have Jara reinstated.  Jara did not attend the meeting last night and has given no indication if he will accept the reinstatement or adhere to the demand letter from his attorney requesting a payout totaling $2.6 million to avoid litigation.
As The Globe has reported, the board has been plagued with division, public in-fighting, and controversy.  However, the board did unanimously agree on teaching children how not to be racist.
The district's anti-racism policy is described as such: "The District is committed to the guiding principles included in this policy that embrace cultural diversity, prevent racism, and promote success for all students. The District recognizes that racism is evident and embedded within societal norms. The District seeks to end inequities among racial groups and take immediate actions to reduce and ultimately eliminate racially motivated incidents. Recognizing that all behavior is learned, it is evident that prosocial and culturally competent behaviors must be effectively taught and modeled to prevent and eliminate actions that create or sustain racism and racial discrimination."
As reported by the Nevada Independent: "Akiko Cooks and Jshauntae Marshall — two mothers whose sons were the target of a racist Instagram post that threatened a school shooting in 2019 — formed an organization called No Racism In Schools #1865 and spearheaded the effort to bring such a policy to the school district. The anti-racism policy also aligns with Assembly Bill 37, which passed through the Legislature and was signed by Gov. Steve Sisolak last year.  It requires racial incidents to be handled in a manner consistent with an existing anti-bullying law.
Needless to say, the organization isn't a fan of Jara and refers to him as "evil":
CCSD educators and support staff, we are disheartened and angry that your voices were muted and intentionally ignored. You deserve better, You are all worth more and honestly to good for CCSD. Jara is not more important than you although he is being treated as such, Evil wont win

— No Racism In Schools #1865 (@NRIS1865) November 19, 2021
President of the board, Trustee Linda Cavazos, promised more "good trouble":
Thank you, everyone, for the supportive msgs. I didn't lose anything tonight—the students, employees, and community whose voices were ignored are the ones who lost. Honor and integrity lost. But we will move on, and we will continue to get into good trouble-#necessarytrouble

— linda cavazos (@lindacavazos13) November 19, 2021
In a leaked letter from his lawyer to the district, Jara accused Trustees Linda Cavazos, Danielle Ford and Lisa Guzman of creating a "severe and pervasive hostile work environment."
The Nevada Independent reports: "The reconsideration vote wasn't the only contentious item on the agenda. In a separate split vote, trustees authorized moving forward with selecting an outside expert to 'conduct an investigation into allegations of a hostile work environment at the executive and administrative levels."
The motion inflamed tensions among board members and followed public comments that were overwhelmingly against it. Cepeda, Garcia Morales, Brooks and Williams voted in favor of it, while fellow board members Cavazos, Guzman and Ford cast the opposing votes."
"Good trouble" and accusations of "evil"  may indeed foster a hostile work environment. As indicated by another hostile board meeting, one could easily come to that conclusion. Now that children are being taught how to be "anti racist," one has to wonder when they will be taught math, science and reading. From the looks of it, it won't be anytime soon.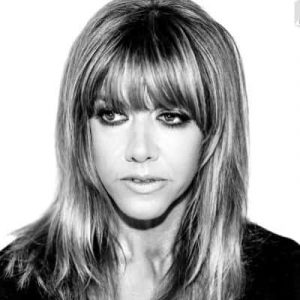 Latest posts by Megan Barth
(see all)