Election Data Predicts a Red Wave In 2022
Sheriff Joe Lombardo holds big money lead over Republican Rivals
By Megan Barth, January 17, 2022 1:01 pm
According to recently reported numbers, Sheriff Joe Lombardo has a commanding fundraising lead over his Republican rivals in the race for Nevada Governor. Lombardo has amassed a record-breaking war chest of $3.1 million with $2.65 million cash on hand. In comparison, the approximate total of cash on hand of five of his challengers is $2.2 million.
As reported by Jeremy Hughes, a political consultant for Republican candidates, the numbers total:
Mayor John Lee and Venture Capitalist Guy Nohra have mostly self-financed their campaigns and spent much of their cash on television ads–as has Councilwoman Michelle Fiore, who has spent close to $150,000. Former Senator Dean Heller has spent much of his cash on consultants, polls and a slick campaign announcement video. Reno lawyer Joey Gilbert has not purchased television ads and has "spent randomly."
In a recent poll, Gallup finds that Republicans took the lead in Party Preference polling, a 47% – 42% advantage, which is their highest since 1995.
In 2021, "both the nine-point Democratic advantage in the first quarter and the five-point Republican edge in the fourth quarter are among the largest Gallup has measured for each party in any quarter since it began regularly measuring party identification and leaning in 1991," Gallup states.
Additionally, "In early 2021, Democratic strength reached levels not seen in nearly a decade. By the third quarter, those Democratic gains evaporated as Biden's job approval declined. The political winds continued to become more favorable to Republicans in the fourth quarter, giving the GOP an advantage over Democrats larger than any they had achieved in more than 25 years."
The GOP consultant Hughes told The Globe, "When you let the data speak for itself, it's undeniable that every metric we use to gauge public opinion and forecast elections points to a historic Republican wave."
As for party affiliation, Gallup finds: "Overall in 2021, an average of 29% of Americans identified as Democrats, 27% as Republicans and 42% as independents. Roughly equal proportions of independents leaned to the Democratic Party (17%) and to the Republican Party (16%)."
As reported by The Globe, "For the first time in Nevada history, a majority of registered voters identify as non partisan.  These independents comprise about 35% of registered voters and they aren't too happy with Governor Steve Sisolak's handling of the pandemic. Across the board, with the exception of female and hispanic voters, Governor Sisolak is trailing his two top challengers: Dean Heller and Sheriff Joe Lombardo. 52% of Independents had an unfavorable view of Governor Sisolak, compared to 24% for Lombardo and 28% for Heller."
With Biden underwater, his Democratic comrades pose as moderates but partner with radicals, giving Nevada Republicans an edge with independents. The Globe reports:
"In Nevada, the numbers for Biden look way worse than in Virginia or New Jersey. According to Civiqs, Biden's approval in the state is -56 disapproval vs 35 approval, which is a net of -21. If Terry McAuliffe couldn't overcome a -13, Team Sisolak has got to be looking at a -21 with dread, if not outright surrender. Same for Senator Catherine Cortez Masto and the three Democratic Representatives.

In the latest poll conducted by the NSRC, 46 percent of registered voters said they would vote for Nevada's former Attorney General, Republican Adam Laxalt for Senate, and 42 percent favored Sen. Catherine Cortez Masto. This polling is consistent with the Nevada Senate race's shift from lean Democrat to toss up published by Cook's Political Report.

Furthermore, Biden's disapproval among independents is 64%. As Nevada has more registered independents than Democrats or Republicans, this could spell trouble for Sen. Cortez Masto, Governor Sisolak, and many Democratic politicians throughout Nevada if they continue to legislate further left than what a majority of Nevadans will tolerate."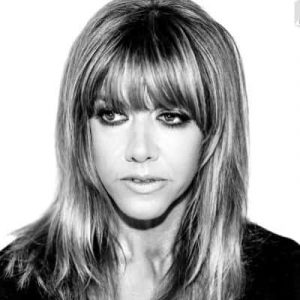 Latest posts by Megan Barth
(see all)