Sheriff Lombardo Shatters Fundraising Record with $3.1M Haul
Campaign reports $2.65M cash on hand
By Megan Barth, January 13, 2022 1:54 pm
This week, Republican gubernatorial candidate and Clark County Sheriff Joe Lombardo announced that his campaign raised $3,100,000 million since he declared his candidacy for Nevada governor, setting a record within the state.
Lombardo's 2021 fundraising total is more than any Democrat or Republican candidate in Nevada history has ever raised in a non-election year. Lombardo now holds the off-year fundraising record beating out then Governor Brian Sandoval's 2013 haul.
Lombardo received donations from Nevadans across the state, with over 3,500 unique donors contributing to Lombardo's election efforts. The Lombardo campaign also reported $2.65 million cash on hand.
Upon the announcement of the record-breaking haul, Lombardo released a statement: "I'm honored and deeply humbled by the outpouring of support my campaign has received," said Lombardo. "My message of law and order, prioritizing our children and their education, and revitalizing our economy is resonating with Nevadans of all backgrounds. Like me, they believe that Nevada would be better served by pro-safety, pro-family, and pro-economy policies instead of Steve Sisolak's failing policies that have immiserated our state for so long. We look forward to building on this momentum to take back the state of Nevada in 2022."
In a recent interview with The Globe, challenger Dean Heller assessed: "He is going to need every penny of it. We are 100% opposite on the issues. Lombardo supports vaccine mandates, red-flag gun laws and sanctuary cities. He also doesn't believe there was fraud in the last election. A majority of Nevadan Republican voters believe there was fraud in the election of 2020, so he is going to need way more money that that to convince voters that he is a conservative, let alone a trustworthy Republican to lead this state."
A poll released by The Nevada Independent in early October found Heller leading Lombardo among Republican primary voters by about 8 percentage points. But Lombardo performed slightly better in polling that modeled the general election, pitting both candidates head-to-head against Sisolak. In December, the Cook Political Report shifted the Nevada Governor's race from 'Lean D' to 'Toss Up.'
First elected as Clark County Sheriff in 2014, Lombardo was reelected in 2018. Prior to his election as sheriff, Lombardo served 26 years with the Las Vegas Metropolitan Police Department. Lombardo announced his candidacy for governor on June 28, 2021.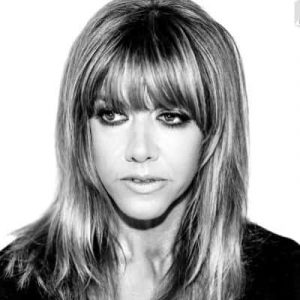 Latest posts by Megan Barth
(see all)