Lombardo Unloads on Heller: 'Spineless bureaucrat and washed up baseball player'
Sheriff Joe will keep mask mandate until Clark County meets CDC threshold
By Megan Barth, November 4, 2021 8:16 am
With over 7 months to go til the June 2022 primary, Lombardo delivered a personal and scathing attack on his opponent for the Republican nomination, Dean Heller, during a speech at the Ahern Hotel to members of the Nevada Republican Club, upbraiding him as a "spineless bureaucrat and washed up baseball player" who "lost to Jacky Rosen" and "doesn't understand the nuances of running a massive government operation." Lombardo insisted he was ready for the Governorship as he was the CEO of a major police department which employed 6.000 employees and managed a $1.2 billion budget.
Turning his sights to Sisolak, Lombardo criticized the governor's lack of vision in education and the one-party rule in Nevada, whereby he stated that there is "no better position than governor to push back on the power of a Democrat legislature."
Lombardo even called out the
controversial termination
of Clark County School District Superintendent Dr. Jesus Jara as an example of Sisolak's lack of vision:
"Is everybody happy with what happened with Jesus Jara? Does anybody have any idea what the answer is going to be now that he's gone? No. That's the problem. There's no plan," Lombardo said. "Granted, it's the counties not the state, but there's no plan at the state level. There's no vision provided by the governor's office to solve the issues associated with education."
Lombardo's listed his priorities for education which include expanding school choice, the expansion of charter schools and boosting workforce development. According to his website, his education platform includes additional reforms like "read by three" and opportunity scholarships.
As for taxes, Lombardo seeks other revenue opportunities, outside of mining and casinos, and stressed that it is important to diversify the state's economy by keeping taxes low and attractive to companies, particularly manufacturing companies, who could relocate to Nevada.
"You got to do a little bit more than mining and casinos," Lombardo said. "Do we have a tax environment for new companies? Currently, we do. I believe if what's-his-name gets re-elected, we won't." Notably, Sisolak signed two bills that Democrats had pushed through at the end of the 2019 session, extending a business tax and DMV license surcharge. The bills were found to be unconstitutional by the Nevada Supreme Court.
Lombardo explained his reasons for mandating all new employees of the Las Vegas Metropolitan Police Department (LVMPD) and would keep mask mandates until Clark County sees an overall reduction in transmission of infection for two weeks:
"New employees have no idea what I'm going to put them in, and they have no idea what environment I'm going to put them in, you know, the lowest forms of human detritus they're gonna have to deal with as police officers. So I thought it was my duty as the head of the agency to protect them."
"I will remove that mandate if we get under the threshold," Lombardo said.
Understanding that his position on gun control has been challenged by his primary opponents and questioned by Republican officials, Lombardo stressed that he is not a supporter of universal background checks, but does support background checks that dealers perform on individuals who purchase a firearm:
"What I support is an individual that shouldn't have a gun not getting a gun… That is from a person who's been in law enforcement for 33 years and understands the nuances of it. It isn't a person that sits on their couch and thinks that's the answer," he said. "I'm not going to sway from that to pander to get votes."
'A poll released by The Nevada Independent in early October found Heller leading Lombardo among Republican primary voters by about 8 percentage points. But Lombardo performed slightly better in polling that modeled the general election, pitting both candidates head-to-head against Sisolak.'
In late October, Heller labeled Lombardo as a "liberal" due to Lombardo's withdrawing LVMPD's agreement with the US Immigration Customs Enforcement Agency (ICE). Owing to that, Lombardo's critics nicknamed him "Sanctuary Joe," as well as for his softer 2nd Amendment stance, in contrast to Heller, who supports open, constitutional carry.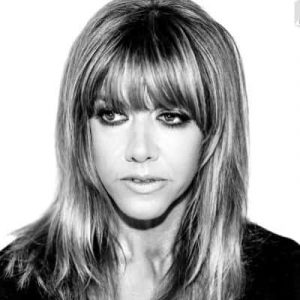 Latest posts by Megan Barth
(see all)