Ralston Reports: 'Every Trend Favors The GOP'
'Biden brand is now proving toxic' as 3x more Nevada Dems switch to GOP
By Megan Barth, February 8, 2022 10:32 am
Tracking voter registration numbers, the Nevada Independent's Jon Ralston declares, "every trend favors the GOP" in the 2022 midterms as Republicans erase the Democrats' voter registration advantage. Democrat voters continue to flee the party, choosing instead to register as Republicans or Independents. In his latest analysis, Ralston found that "the trend continues to be ominous for the Dems when it comes to party-switching as nearly three times as many Dems switched to the GOP as vice-versa in January."
Reg gap between Ds and Rs hasn't been this close in NV since a decade and a half ago, close to when GOP actually had a registration edge here. (Yes, NV once was a red state.)

Both majors have lost market share to non-majors, and Rs now below 30%.

Indies rule, favor GOP for now.

— Jon Ralston (@RalstonReports) February 5, 2022
Ralston adds: "the Biden brand is now proving toxic or appears to be – at least in 2021….I have often said demographics are not destiny, and as always, the Democrats (not the socialists) will be better at executing than the Republicans next year. But national atmospherics and math matter, and these numbers reinforce that even though Republicans seem poised to have an inferior slate of candidates, most of them will have a chance if this continues."
In December, the Washington Examiner noted that a "perfect storm is brewing for Republicans in Nevada" based on the Democratic exodus and the problems would worsen for the Democrats should Republican Senate candidate Adam Laxalt prevail in his efforts to win his party's nomination. "Former Attorney General Adam Laxalt is the GOP nominee to take on Sen. Catherine Cortez Masto, giving her a real challenger who has won statewide." The Examiner also highlights how "things look bleak for Democrats in several states" but "they may be bleakest in Nevada."
The Wall Street Journal also reported that for the first time ever, "Hispanic voters are now evenly split" between Republicans and Democrats. The newspaper's new poll concludes that "Republicans have made rapid gains among a crucial voting demographic that has long favored Democrats." As reported by The Globe, Hispanics are saying "Adios" to the Democratic Party. In a statement to The Globe, Jesus Marquez, former adviser to President Donald J Trump, said:  "Latinos understood what economic prosperity was under Donald Trump. They now clearly understand what Biden's policies are doing to their businesses and families and they are rejecting these policies," Marquez said.
Adding to the Democrats woes, new polling and voter registration numbers confirm that young voters are not enthusiastic about Nevada Democrats.
The Cook Political Report also shifted both the governor's race and the Senate race from lean Democrat to Toss Up. Reading the political tea leaves, Governor Steve Sisolak told the Washington Post that he didn't know if Biden should run again and added, "Is he an asset? To people that like him, he's a huge asset," he said. "The people that are his detractors, he's not an asset. You know, we'll stand in Nevada on our record, what we've done."
Nevada has record unemployment, a failing school system plagued with violence, an increase in violent crime, and is one of only nine states enforcing strict masking policies—which were implemented under emergency directives that never expire.
According to the data, a red wave is predicted in the upcoming November midterms. This recent polling of young voters and the flight of independents and Latinos to the Republican party, adds not only to the data, but to the overall vulnerability of Democratic incumbents and candidates who have consistently talked and tweeted about abortion, voting rights, and climate change—instead of the economy, jobs, and inflation.
Nevada has historically been a swing state, but as the Nevada Democrat Party, now lead by Socialists, and Nevada Democrats swing further left and partner with radical organizations, polling and voter registrations shows that Nevadan's are fleeing from what Ralston referred to as "the most effective Democratic Party in the country."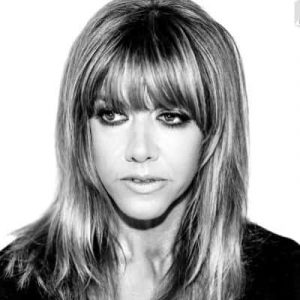 Latest posts by Megan Barth
(see all)