Washoe County Stands By Testing Lab Under DHHS Investigation
The federal agency that regulates labs has cited Northshore at its highest level — immediate jeopardy
By Megan Barth, February 8, 2022 1:17 pm
As reported by The Globe, University of Nevada Reno cancelled its contract with Northshore Clinical Labs due to "dissatisfaction."  Last week, The Globe reached out to UNR withe questions as to the details of their dissatisfaction, but our inquiry went unanswered.
As reported by KNRV on January 19th:
A former Northshore Clinical Labs employee said the COVID-19 testing company is defrauding Washoe County because it never had the capacity to expand to test 1,600 people per day.
"Washoe County partnered with the Chicago-based Northshore Clinical Labs to open four community testing sites in early January.

But Northshore, which had previously been doing testing for Washoe County schools and Nevada higher education institutions, wasn't ready to more than triple its testing capacity, the employee said.

'I don't believe that they ever had the capacity and I truly believe that they kind of went in on this as a gamble,'  they said.
In addition to this whistleblower's allegations, Northshore Clinical Labs is under ongoing investigations by the Nevada, California, and Illinois Departments of Public Health, along with over 40 complaints to the Illinois Attorney General's office.
The federal agency that regulates labs has cited Northshore at its highest level — immediate jeopardy — in three areas, with an inspection saying the lab failed to follow steps to ensure it got reliable results, and the Better Business Bureau, a nonprofit business watchdog group, has received 13 complaints about Northshore Clinical Labs. The group has given the lab an "F" rating.
Due to these multiple investigations and allegations, The Globe also reached out to Washoe County spokeswoman Bethany Drysdale.  Drysdale responded to our questions and confirmed that Washoe County is still contracted with NorthShore and Northshore continues to operate four COVID-19 pop-up testing sites throughout the county.
The Globe's questions and her answers are as follows:
Q: Were you aware that Northshore is also being investigated by multiple states and agencies, other than Nevada, (listed below) and is considered "in immediate jeopardy" by a federal agency who monitors and inspects labs?
A: Yes, we are aware that they are under investigation. However, they are still licensed by the State of Nevada and still authorized to conduct COVID-19 testing.
Q: If you were aware, what are the reasons of maintaining this contracted relationship? If you were not aware, does this change or influence your decision?
A: They are continuing to deliver on the job they agreed to do, which is to provide much-needed antigen rapid-result COVID-19 tests in Washoe County. It should be noted that we are not paying for the testing. The testing sites that they are operating is at no expense to Washoe County.
Q: Is Washoe contracted with the Center for Covid Control, Doctors Clinical Lab, and/or O'hare Clinical Lab?
A: We are contracted with Northshore Clinical Labs.
Q: If Northshore is no longer running the 4 pop up sites in Washoe, who is?
A: Northshore continues to operate the four testing sites in Washoe County.
Although Washoe County is not paying for the testing, Northshore Clinical Labs has received more than $154 million from the federal government after submitting claims from people who were said to be uninsured and for treatments.
According to our source, faculty and staff at UNR–and all state employees with exemptions, are now required to get weekly testing starting February 21st (delayed from January 12th) due to Governor Steve Sisolak's emergency mandate and are now subject to insurance surcharges per a provision in the Affordable Healthcare Act. Due to the governor's mandate, this employee and their spouse will see an increase in their insurance premium of 60 percent and approximate kits and testing charges of and additional $200 a month.
The Globe will continue to monitor this story and provide updates.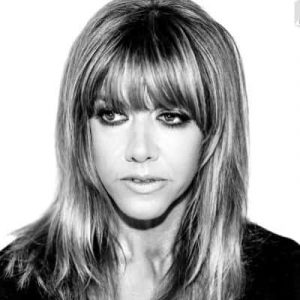 Latest posts by Megan Barth
(see all)