UNR Terminates Contract With Testing Lab Under DHHS Investigation
UNR cites only 'dissatisfaction' with Northshore Clinical Labs
By Megan Barth, February 2, 2022 3:10 pm
In a news release sent Tuesday afternoon, University of Nevada Reno (UNR) stated that they have terminated their contractual relationship with Northshore Clinical Labs, based in Chicago, Illinois, for its COVID-19 testing due to "dissatisfaction." The termination was effective immediately as of February 1. Testing will resume on February 3rd.
In the released statement, University President Brian Sandoval said,
"Today the University terminated its contract with Northshore Clinical Laboratories due to our institution's dissatisfaction with Northshore's service in helping to conduct on-campus COVID-19 testing for our students, faculty and staff.

This action is effective immediately. This announcement does not in any way change our focus, which is to provide timely on-campus COVID-19 testing for our campus community. In addition to reaching out to the State of Nevada for assistance, we are also planning to explore additional resources from the region's health organizations as well other University resources in order to meet the on-campus testing needs."
The news release failed to mention the reasons for the dissatisfaction with NorthShore Clinical Labs, but a little digging has uncovered concerning allegations levied against the lab and related entities with ongoing investigations by the Nevada, California, and Illinois Departments of Public Health, along with over 40 complaints to the Illinois Attorney General's office.
As reported by KNRV on January 19th:
A former Northshore Clinical Labs employee said the COVID-19 testing company is defrauding Washoe County because it never had the capacity to expand to test 1,600 people per day.
"Washoe County partnered with the Chicago-based Northshore Clinical Labs to open four community testing sites in early January.

But Northshore, which had previously been doing testing for Washoe County schools and Nevada higher education institutions, wasn't ready to more than triple its testing capacity, the employee said.

'I don't believe that they ever had the capacity and I truly believe that they kind of went in on this as a gamble,'  they said.

Washoe County spokeswoman Bethany Drysdale said the county entered an agreement with Northshore to expand testing because the company was already testing with the school district and Nevada athletics.

The one-year contract began on Dec. 22, 2021, but either party can terminate with 60 days notice.

'Payment is through private insurance or Northshore billing the federal government for those who do not have insurance. There is no compensation from Washoe County to Northshore,' she wrote.

Drysdale wrote that the company was holding up its end of the bargain."
On January 21st, News 4 Fox-11 reported:
"The Nevada Department of Health and Human Services is investigating Northshore Clinical Labs, the company outsourced to provide COVID-19 testing at four pop-up locations across Washoe County.

A spokesman for DHHS said Friday the Bureau of Health Care and Quality Compliance is reviewing a complaint made against Northshore labs but could not provide specifics."
On January 25th, Channel 3 news in Las Vegas reported:
"On Jan. 21, DHHS said their Bureau of Health Care Quality and Compliance was investigating the company following a complaint they received.

"No further information will be provided until the investigation is complete," the DHHS statement said. "The Department licenses laboratories that perform diagnostic medical laboratory tests in accordance with federal and state standards."

Northshore said they are fully cooperating with DHHS and hope to have a quick resolution.

This comes as News 3 sister station, KRNV in Reno, reported a former Washoe County Northshore employee came forward and alleged "they were told to reuse protective gloves, weren't allowed to take lunch or bathroom breaks and were asked to throw unreported test results in the trash," according to the report."
On January 26th, CBS 2 Chicago reported :
"CBS 2 has also learned that the company is under investigation in Las Vegas where they ran results for drive-through clinics.

In a statement to CBS 2: "The Nevada Department of Health and Human Services told us it is conducting a state licensing investigation into NorthShore Clinical Labs. As this is an ongoing investigation, no further information can be released at this time."

Late today the Illinois Department of Public Health also confirmed the investigation into NorthShore."
On Northshore Clinical Labs website, they announced in late December: "Northshore Clinical Labs has terminated all third party operation of COVID-19 testing pop up sites, while we focus on improving processing and PCR result times during this period of extraordinarily high demand.  Northshore Clinical Labs continues to support schools nursing homes and other senior living providers, and operate its own clinics to help our community through these unprecedented times."
In a lengthy report published January 27th, by Block Club Chicago, the sordid details and history of Northshore Clinical labs are laid bare:
"Northshore Clinical Laboratories, which is not affiliated with NorthShore HealthSystem, worked with third-party pop-ups all over the United States before ending its partnerships with them in late December. It's also partnered with schools, nursing homes, politicians and other groups on testing and vaccinations. Its processed at least 5 million tests, according to a federal report.

But the federal agency that regulates labs has cited Northshore at its highest level — immediate jeopardy — in three areas, with an inspection saying the lab failed to follow steps to ensure it got reliable results.

The Illinois Department of Public Health is investigating the lab, a spokeswoman said. The Illinois Attorney General's Office has received more than 40 complaints about Northshore Clinical Labs and is contacting consumers to get more information, a department spokeswoman said. Nevada's and California's health departments are also investigating.

And the Better Business Bureau, a nonprofit business watchdog group, has received 13 complaints about Northshore Clinical Labs. The group has given the lab an "F" rating.

The complaints are similar to ones lodged against two other local companies: Center For COVID Control and O'Hare Clinical Lab. Numerous customers said they've had issues getting results from Northshore, with results being delayed by weeks or never coming.

Northshore Clinical Laboratories is a Chicago-based testing company that's received more than $154 million from the federal government for testing and treatments.

The lab is headquartered at 4751 N. Kedzie Ave. in Albany Park and is registered with the state under the name of Meena Mohindra. Former employees said Meena Mohindra is the mother of Hirsh and Gaurav Mohindra, who help lead the company.

Hirsh Mohindra has a history in real estate, and Gaurav Mohindra is an attorney and blogger, according to their websites and online profiles. In 2017, the Federal Trade Commission banned the brothers from doing debt collection business, with a court finding they'd participated in "deceptive and unfair acts or practices." The brothers were ordered to hand over tens of thousands of dollars, multiple properties and a 1-kilogram gold bar, with the assets worth more than $9 million.

Now, Hirsh Mohindra is Northshore Labs' director of operations, helping it "partner with organizations all across the nation," while Gaurav Mohindra is its director of business development and partnerships, according to Hirsh Mohindra's website."
An unknown number of other clinics in Nevada may have been operated at that time by the Center for Covid Control, based in Rolling Meadows, Illinois.  The Center for Covid Control is now under an active FBI investigation and multiple states are conducting investigations and filing lawsuits.
The Center for Covid Control is also being investigated by the Illinois Attorney General's office, the Centers for Medicare and Medicaid Services, The Nevada Department of Public Health, the Oregon Department of Justice, and various other agencies. On January 19th, Democrat Keith Ellison, Attorney General of Minnesota, filed a lawsuit against the company charging the company on four counts of fraud, deception, and false reporting.
According to USA Today,
"The Nevada Department of Health and Human Services is conducting a state licensing investigation into Northshore Clinical Labs, spokesperson Nathan Orme said. KRNV-DT documented concerns about the lab's operations in Nevada.
It was not clear how many testing sites Northshore Clinical Labs operated or contracted with. The lab said it "respectfully declines to disclose a specific number."
According to Chicago's Better Business Bureau, complaints against the Center for Covid Control range from  missing, late or inaccurate test results, testing results provided to untested persons, invasive questions by staff, and a whistle blower's testimony of falsified insurance data–similar complaints lodged against Northshore.
As reported by Wednesday Journal:
"When employees asked the Center for Covid Control's owners, Akbar Syed and Aleya Siyaj, for more help they reportedly refused. Instead, according to the lawsuit, Siyaj "instructed employees to 'streamline' data entry by entering the name of a patient and immediately hit a series of keys that would input defaults for the remaining entries, including defaulting a patient's insurance information to 'uninsured.'"

Northshore Clinical Labs has received more than $137 million from the federal government after submitting claims from people who were said to be uninsured."
The Globe reached out to UNR President Brian Sandoval's office and the UNR medical clinic for clarification of their dissatisfaction. Additionally, staff and faculty with exemptions are to begin mandatory testing on February 15th and concerns from staff, regarding these testing facilities, have been reported to The Globe. We have yet to receive a response from the University. This is a developing story.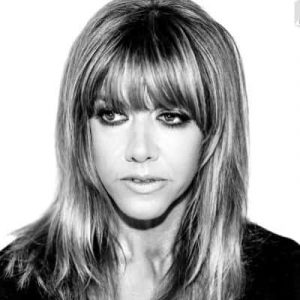 Latest posts by Megan Barth
(see all)