New Polling Data Suggests Gov. Sisolak Has Lead Over GOP Rivals
GOP rival Dean Heller tells Globe the poll is an 'outlier'
By Megan Barth, February 1, 2022 4:06 pm
Today, the Nevada Independent released a poll showing Governor Steve Sisolak leading his gubernatorial GOP rivals, with Sheriff Joe Lombardo leading the pack as "the most conservative" with Republican respondents. According to the poll: "Among 230 Republicans surveyed, 25 percent identified Lombardo as the most conservative candidate in the field, followed by Heller and Fiore at 13 percent each and Gilbert at 10 percent. However, 35 percent said they were unsure who they believe is "most conservative."
The Nevada Independent reports:
"With less than 10 months to go before the 2022 midterm elections, Democratic Gov. Steve Sisolak still leads his likely Republican opponents, according to a new Nevada Independent/OH Predictive Insights poll.

The results of the poll, conducted from Jan. 19-26, show Sisolak in the lead over two possible Republican challengers, including a 4.4-point lead over Clark County Sheriff Joe Lombardo (52.2 percent to 47.8 percent), just outside of the poll's 3.6 percent margin of error, and a nearly 9-point advantage against former U.S. Sen. Dean Heller (54.4 percent to 45.6 percent).

But Mike Noble, chief of research for OH Predictive Insights, cautioned that those positive numbers could easily change as COVID-19 remains an issue in Nevada.

'Being an incumbent governor right now, with this pandemic still going on — no one's safe," Noble said. "He's in a good position right now. However, a lot can change from now until Election Day.'

Noble also noted that Sisolak could face challenges because of dissatisfaction with President Joe Biden. The poll found that Biden's approval rating was just 41 percent among respondents, something Noble said can have an effect on local or statewide races.

'If inflation continues to increase, let's say they're still paying at the gas pump … the voters tend to take it out at the ballot box on the incumbent party,' he said.

The poll sampled 755 registered voters in Nevada via an online opt-in survey from Jan. 19-26, with 30 percent of respondents identified as Republican, 35 percent as Democrat and 34 percent as independents not aligned with either major party — percentages closely mirroring the state's voter registration numbers. The poll has a 3.6 percent margin of error."
The polling data demonstrates that the Governor's race is still undecided–which aligns with Cook Political Report recent shifting of the race to "toss up" from "lean Democrat."
Digging into the polling data, more than one-third of the respondents are undecided; respondents were evenly split on whether Nevada was headed on the track or wrong direction; and, independents were evenly split between Lombardo and Senator Dean Heller.
Heller was the keynote speaker today at the monthly Clark County GOP luncheon and highlighted the numerous executive actions he would take on "day one as Governor." Heller would eliminate any and all vaccine and mask mandates; require Voter ID and proof of citizenship to vote in elections; make Nevada a constitutional carry state; eliminate sanctuary city status in Clark County; ban all derivatives of Critical Race Theory in education; and eliminate the commerce tax—which Heller referred to as the "biggest black mark on the Republican party."
The Globe caught up with Heller after the event and asked him for his comments on this latest polling data. Heller did not draw a distinction between Lombardo and Sisolak, stating:
"Trafalgar has me up seven points on Sisolak. There have been two national polling companies that have both Lombardo and me up over Sisolak at this point. I don't really care too much about polls or worry about it, but clearly this poll is an outlier. I don't know who did it and I would have to take a closer look at it, but that it not what I do as a candidate. I really don't care.

The toughest part of this race is that I gotta beat Sisolak twice. I have to beat him in the primary and in the general. You know that Lombardo endorsed Sisolak in the last governors race and gave him $5,000. I am running against the same guy twice. So, yeah, I have got my work cut out for me, but to beat Lombardo in the primary is great practice for beating Sisolak in the general."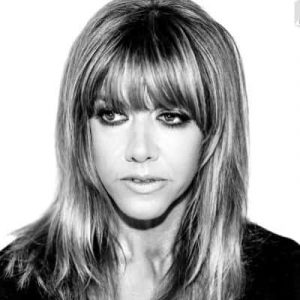 Latest posts by Megan Barth
(see all)