Nevada Indy Scoop: Governor Sisolak Expected to Lift Mask Mandate on Thursday
Nevada remains one of only nine states that have mask mandates
By Megan Barth, February 9, 2022 3:31 pm
In a reported scoop by The Nevada Independent:
"Gov. Steve Sisolak is expected to lift the state's mask mandate amid a nationwide decrease in COVID cases, joining a parade of states, including California, that have announced recent plans to lift their mandates.
The governor's office announced he would hold a virtual press conference on Thursday to provide an update on "COVID-19 cases and hospitalizations, along with the availability of test kits and therapeutics." An announcement of the mask mandate being lifted is expected to be delivered at the press conference, sources with knowledge of the governor's plans told The Nevada Independent."
Governor Sisolak took to Twitter to announce his virtual press conference:
Tomorrow at 10 a.m., I will provide an update to Nevadans on COVID-19 cases and hospitalizations, along with the availability of COVID-19 test kits and therapeutics.

The press conference will be streamed on YouTube here: https://t.co/J22OrAgsqc

— Governor Sisolak (@GovSisolak) February 9, 2022
Nevada remains one of only nine states that have mask mandates. Every Republican gubernatorial candidate has vowed to lift the mandates when elected while many GOP candidates have accused the Democrats of following the polls–and not the scientific data, as Democratic governors began lifting their mask mandates in near unison.
After California's Governor Gavin Newsom announced he would be lifting the mandate, former Senator and gubernatorial candidate, Dean Heller, called on Governor Sisolak to immediately end mask mandates in Nevada. In a released statement on February 7th, Heller said,
"Something is very wrong when you're even more radical about mask mandates than Gavin Newsom. I am calling on Steve Sisolak to end this sham now. These mandates have gone on long enough. Mask requirements are hurting children's social and emotional growth, they're making us more isolated from each other, and damaging our economy.

As Governor, I'll put a halt to mask mandates and focus on helping Nevada get back to normal."
This morning, U.S. Senate candidate Adam Laxalt renewed his demand to eliminate mask mandates. In a press release, Laxalt targeted Nevada Democratic politicians and Senator Catherine Cortez Masto:
"As I've said consistently since the start of the pandemic, Nevadans are sick and tired of woke Democrats pushing mandates that don't work. Even as liberals in California and Illinois begin rolling back their useless mask mandates, the out-of-touch Democrats running our state are clinging to a failed policy at the expense of students who are forced to mask up just to go to class. All the while, our incumbent Democrat Senator Catherine Cortez Masto won't say a word to oppose her party's reckless agenda.

Adam Laxalt talks to a Nevada Young Republican in Henderson, Nevada, October 7, 2021. (Photo by Megan Barth for Nevada Globe)

At this rate, Nevada will be one of the last states to lift its mask mandate.  When they do, it will be fascinating to see how they justify the science behind such a clearly political decision. We should not wait, it's time to unmask Nevada and repeal these mandates."
Clark County Sheriff Joe Lombardo soon followed the calls for the Governor to take action and repeal the mask mandate.  In a released statement, Sheriff Lombardo said,
"Unlike Steve Sisolak, I trust Nevadans to be responsible and to make the best health decisions for themselves. Even Gavin Newsom ended California's mask mandate before Sisolak ended ours here in Nevada.

When I am in Carson City, I'll never let Nevada trail behind California again. As governor, I'll ensure that Nevada is a consistent leader in implementing good policy for the betterment of our children, families, businesses, and safety, instead of just following the policies of other states.

It's time to finally end Sisolak's overreaching mask mandate and to let Nevadan's do what's best for Nevadans."
Sources tell the Nevada Globe that the Governor will likely lift the mandate but allow the counties to make their own decision based on their county's COVID-19 metrics. If that is the case, the Democratic Clark County Commissioners may vote to keep the mandate as they had done last July in the wake of a spike in cases and hospitalizations.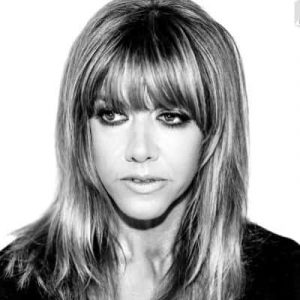 Latest posts by Megan Barth
(see all)