Highlights From Third Republican Gubernatorial Debate in Henderson
No Lombardo, but GOP hopefuls pile on Sisolak; Team Sisolak responds
By Megan Barth, February 10, 2022 6:25 am
On Tuesday, the Clark County GOP, led by Chairman Jesse Law, held a gubernatorial debate at Dragon Ridge Country Club in Henderson, Nevada. Las Vegas Councilwoman Michelle Fiore, Trauma Surgeon Fred Simon, Venture Capitalist Guy Nohra, former US Senator Dean Heller, Attorney Joey Gilbert and North Las Vegas Mayor John Lee shared their platforms, touted their faith and conservative credentials. One issued an apology, and all targeted Governor Steve Sisolak on a wide range of issues spanning close to two hours. The debate was moderated by Victor Joecks of the Las Vegas Review Journal.
Tom Heck was at the event, but did not participate. Heck told The Globe that he was invited to the event but was told he did not meet the criteria to debate. "I expect Democrats to stifle freedom of speech. I never expected Republicans to stifle free speech. This is what we are fighting against."
Clark County Sheriff Joe Lombardo did not participate. In an earlier statement, his campaign said the sheriff would participate in debates after the candidate filing deadline in March.
The apology was issued by Gilbert to Fiore and drew applause from the audience. When discussing the subject of raising taxes, citing the commerce tax passed by Republican legislators and signed by Governor Brian Sandoval, Fiore remarked that "someone on this stage called me a nut job when I fought against this tax when I was in the Assembly".
When it was Joey Gilbert's turn to answer, he looked at Fiore and said, "I made a mistake years ago, and one of the things my father told me is when you make a mistake, you own it."
Without apology, Heller kicked off he debate by taking a swipe at Sheriff Lombardo: "The first thing you do in a crisis is show up.  Right Sheriff," and said that he runs for office when there is a crisis.
Every candidate is pro-life. Every candidate claimed to be a conservative. Every candidate supports Trump and believes that there are election integrity issues. And every candidate vowed not to raise taxes.
Heller reminded the audience that he never voted to raise taxes during his political career.
Nohra said, "They don't have any taxes where I come from" and that he would study each tax and make taxes more transparent and efficient.
Lee said he turned North Las Vegas around without raising taxes saying, "You can't tax to fix problems".
Dr. Simon pointed to corruption and incompetence and believes there can be a tax rebate after corruption is prosecuted and the money is reallocated based on performance metrics.
Gilbert said, "We are gonna audit this sucker" and pointed to corruption. He also spoke of privatizing services that are failing in government.
Outside fo Covid, the most important policy to the candidates centered around four issues: lifting all mandates, the economy, education, and election integrity.
Lee promised to diversify the economy.
Gilbert proclaimed that education is the issue that has been most impacted by the economy and mandates. "We can't diversify our economy until we fix our schools". Gilbert, like all candidates, support Voter ID.
Dr. Simon wants a Voter ID bill on his desk on day one and wants to make Voting Day in Nevada a State holiday.
Nohra promised to audit every department in a "badly managed state".
Fiore said, "we need to get government out of the way so we can get back to work".
When questioned how the candidates would strengthen the CCRP and GOP, Dr. Simon touted that he was already doing that by hosting town halls with a variety of candidates and supporting and pushing for good candidates.
Gilbert promised to do what he has been doing for months: attending as many commissioner and school board meetings as possible and claimed that apathy has hurt the GOP. "Not one race should go unopposed in this State," Gilbert stated.
Heller promised that by being a good Republican governor will help the party.
Nohra would look at best practices across the US and mirror those practices.
Fiore wants to raise enough money for the party so that the county chairman can get paid.
Lee vowed to build the party from the ground up and said that the role of the governor is to turn the state red and keep it red.
The most interesting answers were when the candidates were asked to highlight a significant failure and what they learned from it.
Gilbert claimed he was taking supplements as a professional boxer that, unbeknownst to him, contained performance enhancing drugs. He lost 14 months out of his career and was stripped of his titles. "I lost everything", Gilbert said, "shortcuts aren't worth it."
Heller said he has a great life, a blessed life, and works really hard every day for to improve the lives of his family and others. He failed to answer the question.
Nohra said failure is not something to fear, but something to learn from and that failure is a part of life. He, too, failed to answer the question.
Fiore said she has had several companies and when one failed, the next one succeeded. She reminded the audience that she has always been a fighter and a fighter is what is needed to overcome failure. "Being in a political arena you gotta fight hard", Fiore said.
Lee said he fought through stage four cancer and overcame it. From 2008-2010 he said were tough years and his businesses struggled but they came back.
Dr. Simon said he had a falling out with his father during his time in medical school. "It was really my selfishness and my narcissism," he said. "I was not focused on family." Simon said he learned that life is about family and a commitment to people. After he mended the relationship with his father, he claimed, "From that moment forward, I realized I needed to be a different human being."
When asked about the different issues facing Reno, Las Vegas, and rural Nevada, most candidates spoke about crime and water.
Heller said the biggest issue in Las Vegas is the increase in crime due to sanctuary cities and Lombardo's catch and release practices.  He said that the crime rate in Clark County is higher than Guatemala. He said immigrants are coming to Southern Nevada from the Mexico border, and that Northern Nevada and the rurals have had an increase in crime because immigrants don't stay in sanctuary cities. They spread out and bring the drugs and crime with them, he said.  "There will be zero sanctuary cities when I am governor", Heller proclaimed. Heller also emphasized that he would protect the Second Amendment and make Constitutional Carry a priority when he was Governor.
Nohra said he hears about education and crime when he is in Southern Nevada. In the rurals, he hears about Second Amendment infringement. In Washoe County, he hears mostly about homelessness.
Fiore said rural Nevada faces land and water issues. She promised to fight for taking land back from the federal government. She said she has fought these issues for years and that the Sheriff's need to kick out BLM (Bureau of Land Management). "As the governor of this state, I stand with the people, not the federal government." In Clark and Washoe, she said the issues are homelessness and crime.
Lee said crime is important in Southern Nevada. He vowed to fund the police and stated that he put $10 million into the North Las Vegas Police Department to address crime in his city. He said rural Nevadans just want to communicate with the state government. "The rurals need to have some recognition that they're out there," Lee said, "and the rurals want to be left alone."
Dr. Simon said, "We have to worry about business because we have crime on the Strip," he said. He said gangs need to be broken up with RICO laws. He said that the rurals face a shortage of doctors and wants to provide the tools necessary to open independent and satellite clinics. Reno, he said, has a problem with overdevelopment and now faces a housing crisis.
Gilbert said the crime in Las Vegas is "out of control." On the first day in office he would shut down sanctuary cities and blamed the many problems in Nevada on career politicians.  He agreed with Dr. Simon about overdevelopment and agreed with Lee that the rurals want to be left alone.  The water issue comes down California in that it takes more water than it is entitled to.
When asked how the candidates would ensure that Nevada has enough water, their answers ranged from prayer, to conservation, to technology.
Fiore said conservation measures ensures a sustainable water supply remains and indicated that replacing grass with turf has been a success in Las Vegas.
Lee said conservation efforts were working, grass might have to be replaced with turf in back yards, and said that Nevadan's must pray for more snow in the Rocky Mountains.
Dr. Simon said rapid development in Nevada will lead to a water problem and said that there has never been a thoughtful plan for water in this state.
Gilbert said there should be a task force to address water supply. The state needs more efficient irrigation techniques and the coast needs desalination plants.
Heller said the state could get more Colorado River water allocated to it. He said he would never support a pipeline from rural Nevada to Southern Nevada during renegotiation of the Colorado River compact.
Nohra talked about desalination technology and his history of investing in technology. As a negotiator he said he would "take it on and make it happen."
Regarding their support of emission-reduction goals of 50% clean energy by 2030, signed by Governor Sisolak:
Gilbert said Nevada does need more renewable energy and supports Nuclear generators to produce power.  He promised a task force to explore the issue.
Heller said he supports an  "all of the above" energy policy, including fossil fuels and renewables. He said solar energy generated in Southern Nevada is sent to California and is "ok" with alternative energy as long as it is affordable.
Nohra said everyone wants to save the planet, but If "dumb rules hurt Nevadans, he isn't going to follow them".
Fiore said she drives a giant Ford F-250 diesel-fueled pickup truck  "and it ain't going nowhere." She said Nevada needs to be energy independent because it has the resources and closed with "keep driving your big damn trucks."
Lee said renewable energy creates 21st century jobs and that emission goals should be ambitious and that Nevada needs redundant power that extends beyond solar. As far as he is concerned, "Clean energy is a good energy," he said.
Dr. Simon, like Gilbert, supports modular nuclear power to achieve energy independence and challenged solar farms. "We're going to have dumping grounds of solar panels," he said.
The shots fired at Sisolak throughout the debate included some memorable lines:
Gilbert called the governor a "corrupt jerk" and "a waste of space."
Fiore said Sisolak is "as corrupt as they get" adding that her and Carol Goodman, a politician that she admires, "basically gave the double middle finger to Gov. Sisolak".
Heller said the governor has put Nevada "at the top of every bad list in America."
Lee said all of the candidates onstage were more qualified than Sisolak to lead the state.
Sisolak's campaign struck back late Tuesday afternoon:
"Nevadans know the Governor's priorities: protecting lives and livelihoods, diversifying our economy, and investing in Nevada students and workers," campaign spokesperson Reeves Oyster said in a statement. "Even after three debates, voters are still left wondering if the Republican field will ever offer Nevadans real plans, and if Joe Lombardo will ever come out of hiding and show up to a debate."
At the end of the debate, Chairman Law gave a statement to The Globe: "Our base needed to know that we have champions and leaders in Nevada for November. Leaders who are showing dedication and providing solutions to our problems. Who is the best of the best will be going to the primary. I am proud and grateful to the candidates and volunteers and to those who showed up.  We raised the bar for our organization."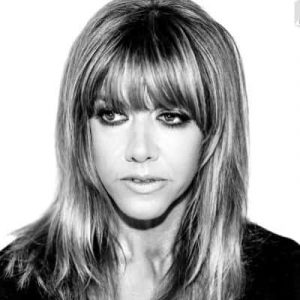 Latest posts by Megan Barth
(see all)