Henderson Mayor Debra March Announces Candidacy for Lt Gov
Endorsed by Democratic Socialist Judith Whitmer
By Megan Barth, November 24, 2021 6:18 pm
Henderson Mayor Debra March has announced she is running for Lieutenant Governor in the 2022 election.
On Wednesday, the mayor announced her campaign in a statement:
"Mayor March has deep roots in Nevada launching her career in public service as a Park Ranger in locations across Nevada. Prior to serving in public office, March held roles as a social worker in rural Nevada, economic developer and Director of UNLV's LIED Institute for Real Estate Studies," the statement said.
As reported by the Las Vegas Review Journal (RJ): "March cited her work as mayor to attract "jobs of the future that will withstand economic downturns" in industries such as advanced manufacturing, health care and life sciences, global finance and technology. She said in a statement that she would work as lieutenant governor to diversify the state economy to "ensure all Nevadans have the opportunity to have jobs that pay living wages."
Among her achievements, she cited spearheading development of Southern Nevada Strong, "the region's first federally recognized regional plan that gave the region access to resources it never had before." As the first woman and first mayor to chair the Regional Transportation Commission of Southern Nevada, she cited job-creating investments and increasing transit service by 40 percent.
If elected, she named economic development, transportation and education as priorities, saying "a strong, connected and reliable transportation network for residents and visitors is essential to ensure people can get to work and visit the State" and "an educated and trained workforce will help the state compete economically."
Back in August, Democratic Socialist Judith Whitmer, who chairs the Nevada Democratic Party, threw her endorsement behind March in a press release:
"It is my honor to endorse Debra March for Lieutenant Governor of Nevada. Debra's proven leadership, statewide reach, and extensive experience will allow for a seamless transition within our executive branch. She is the well-respected mayor of Nevada's second-largest city, Henderson, and also serves as Chair of the Regional Transportation Commission of Southern Nevada & the Regional Flood Control District, and as a board member of Las Vegas Global Economic Alliance.
Under Debra's leadership, Henderson has become the economic pacesetter for the rest of the state, attracting tech giants like Google and Amazon, the corporate and training home base for the Raiders as well as other sports franchises, leading machine manufacturer Haas Automation, and countless small businesses, from restaurants to daycares and beyond. Debra has her finger on the pulse of Nevada, both in terms of the intricacies of policy and the urgency of kitchen-table issues. It would be all of our privilege to have her holding the office of Lt. Governor."
March has termed out as Henderson mayor and seeks to succeed Kate Marshall, who stepped down in September to join President Joe Biden's administration as a senior adviser to governors in the Office of Intergovernmental Affairs.
Per the RJ: "March becomes the second Democrat to announce for the race to succeed Kate Marshall, who stepped down in September to join President Joe Biden's administration as a senior adviser to governors in the Office of Intergovernmental Affairs. Transgender activist and Northern Nevada Democrat Kimi Cole announced her candidacy earlier this month. Announced Republican candidates include former state treasurer Dan Schwartz, Las Vegas Councilman Stavros Anthony and Las Vegas activist Mack Miller."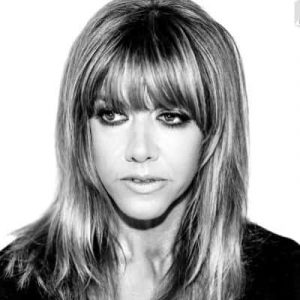 Latest posts by Megan Barth
(see all)