Attorney Tisha Black Announces Candidacy for Attorney General
Running as a 'conservative' Republican despite past contributions to prominent D's
By Megan Barth, February 7, 2022 2:03 pm
Last week, The Globe reached out to Las Vegas Attorney Tisha Black about rumors of her candidacy for Attorney General. This morning, Black confirmed those rumors and announced her run for Attorney General. Running as a "conservative" Republican, Black looks to unseat Aaron Ford in the general.  She will be facing GOP challenger Sigal Chattah in the primary.
According to her press release:
"Nevada needs an Attorney General that will stand up for Nevadans, protect our 10th Amendment rights and fight against government overreach. Unnecessary mask mandates have crippled the well-being of our community and the education of our children. The open-border policy has resulted in an unchecked flow of drugs and human trafficking. This must stop. We need an Attorney General that stands up for Nevadan's, not one that does the bidding of the Biden Administration.

Aaron Ford has used his time to pass soft on crime legislation and set criminals free. He supports criminals over the rights of victims and has worked with Sisolak to promote an agenda that grows government programs and undermines our economy. Nevadans deserve more than Ford's policies that have emboldened criminals and made our communities less safe. Nevadans need an Attorney General that listens to Nevada, not Washington D.C.

As Attorney General, I will support rural and metropolitan law enforcement to restore law and order to our streets, and I will fight to protect Nevadans from the grip of special interests that harm our families and cripple our economy."
A look at Black's political donations show contributions to Harry Reid and Catherine Cortez Masto.
These donations are a subject Black, running as a Republican, will have to defend.
In a statement to The Globe, GOP candidate Sigal Chattah didn't hold back:
"I welcome any opponent to the GOP primary, but Tisha Black is a progressive plant trying to subvert my campaign. She maxed out donations and supported Harry Reid and Catherine Cortez Masto. She financially helped them to achieve the disastrous liberal government- controlled trifecta we are living under in our state and our nation by the Democratic Party. I think she is in the wrong party's primary and should take it up with Aaron Ford and Steve Sisolak. She should be honest with our motivated conservative base about her partisan liberal ideology."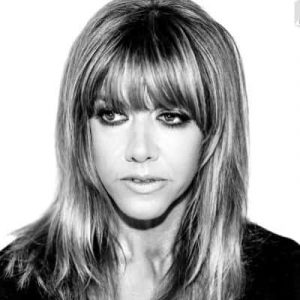 Latest posts by Megan Barth
(see all)