Nevada GOP Candidates Weigh In on Ukraine Crisis
Needless to say, the candidates were candid
By Robert Lauer, January 26, 2022 2:54 pm
Ukraine was dominated for more than 70 years by the Soviet Union (USSR) following World War I until the collapse of the USSR on December 25, 1991.
As Russia completely surrounds Ukraine today with some 120,000 troops, the United States, led by President Biden, has entered a high stakes game of chicken against Russian President Vladimir Putin. Who will blink first? 
Putin is threatening to invade Ukraine over joining NATO. But, even if he doesn't invade Ukraine, Putin might be undermining NATO, and its future, if NATO allies do not muster a unified and cohesive defense of Ukraine.
After all, NATO was created specifically to contain Russian aggression. NATO's purpose is summarized as: "NATO's essential and enduring purpose is to safeguard the freedom and security of all its members by political and military means. Collective defence is at the heart of the Alliance and creates a spirit of solidarity and cohesion among its members."
In 2014, Putin invaded Crimea and endured almost zero pushback from The West. Sensing weakness from Biden, the Russian leader is back to seize what he left behind.
Americans are war wary after 20 years in Afghanistan–which ended in what could best be described as an abrupt, botched and humiliating exit, led by the Commander in Chief, President Biden. As Afghanistan and billions of dollars of military equipment was handed over to The Taliban, and thousands of American lives lost, many people are asking if Ukraine is worth more American blood.
On the other hand, England said Czechoslovakia wasn't worth the lives of their British sons and submitted to Hitler's demands. Can the world allow any nation, especially in Europe, to invade and conquer another nation? 
The Globe reached out to the following GOP candidates for comment on Ukraine and, needless to say, the candidates were candid.
Carolina Serrano (CD-1): "The only reason there is a crisis in Ukraine is because of Joe Biden's weak, pathetic and failed leadership on the global stage. Biden has invited aggression from Vladimir Putin. What's Joe going to do next, send Hunter as a special envoy to make the mess even worse?
My priority in Congress will be to secure our own borders and restore the 'peace through strength' approach to foreign policy we had under President Trump."
Mark Robertson (CD-1): "We should not send American military forces to Ukraine. There is no compelling national interest that is worth the lives of our young men and women. We should insist that the countries of Europe pay for their own defense against Russian aggression."
April Becker (CD-3): "If past performance is any indication of future outcomes, it's very likely that Joe Biden will screw this up."
Annie Black (CD-4): "In less than a year, the brain trust in DC has managed to allow their self-proclaimed policy 'expert', Joe Biden, destabilize regions around the world. We need representatives, unlike Steven Horsford, who won't cosign every negligent act by Biden just because they share the same political party."
Sam Peters (CD-4): "Weak Leadership from the United States, put on full display to the world during the Afghanistan withdrawal debacle, has emboldened tyrant leaders worldwide to make moves against the US and its allies. Showing weakness and ineptitude at the level of this administration can only lead to disaster here and abroad. The world is more dangerous with Joe Biden as President."
In publicly released statements, GOP Senatorial candidates weighed in:
Captain Sam Brown:  "There is a terrible cost to US conflicts across the world. I will not stand by & watch the finest of our country get sent into a war that isn't our fight. The career politicians don't know the cost of war. I do. Patriotism has been used to mask profiteering for too long."
Adam Laxalt: "While Donald Trump kept peace through strength, Joe Biden has invited conflict through weakness. Biden's Afghanistan mismanagement cost the lives of 13 American service members and now his weakness in Ukraine threatens a new set of consequences. Nevada deserves a Senator who will hold Biden accountable and not enable his weakness. As a veteran of Iraq, I think I speak for most Nevadans in stating that we cannot put American soldiers in harm's way to bail out the bad decisions of a weak President."
The Globe reached out to the following Nevada officials, but at the time of publishing, we had yet to receive a response: Senator Jacky Rosen, Senator Catherine Cortez Masto, Congresswoman Susie Lee, Congressman Mark Amodei, and Congressman Steven Horsford.
We will update this story if and when we receive their comments.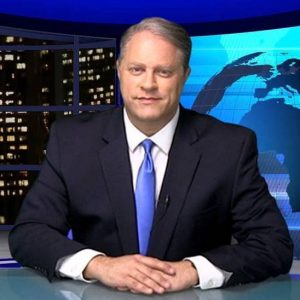 Latest posts by Robert Lauer
(see all)