Donuts With Stan Hyt, Candidate for Clark County Sheriff
Interview: 'My whole campaign is based on protecting civil liberties and freedoms and protecting the constitution.'
By Megan Barth, January 26, 2022 2:44 pm
Retired LVMPD patrol sergeant Stan Hyt is a Christian, a constitutionalist, a conservative, and a candidate for Clark County Sheriff. A newcomer to politics, but a veteran of the police force, Hyt enjoyed his 30 years at the LVMPD "working the beat"– patrolling neighborhoods throughout the Las Vegas valley.
I met with Hyt at his home in North Las Vegas for our morning interview. His wife Danette had graciously prepared a tray of muffins and donuts for our interview, with Stan commenting, 'It really is true about cops and donuts."
Over the next hour, we covered a range of issues which propelled him to come out of retirement. His whole campaign, he said, "is based on protecting civil liberties and freedoms and protecting the constitution."
"I have been watching what has been happening to our country and Nevadans. The last election compelled me to run for sheriff. As government is growing, our rights are shrinking.I saw a lack of integrity in the election process and in government.

Our county commissioners voted to take away our First Amendment rights. School Boards are calling parents domestic terrorists. Governor Sisolak and others are using the police to enforce unconstitutional mandates. As these mandates rolled out, our rights began to shrink.

We see how the police are being used in Canada and Australia. They are patrolling to control the community. They are not patrolling to protect the community.

It is important to have a sheriff to stand up to the Governor and the over-reach of the federal government. I will not let government take our guns, close our churches or non-essential businesses. There is no such term –every business is essential to the person who owns it, to its employees and the community it serves."
When asked about the rising crime in Clark County, Hyt attributed the spike to social factors, a lack of resources, crime deregulation, and cultural decay:
We have taken God out of our schools and our government, so there isn't a positive influence. There are negative influences affecting our kids. The school system is the worst in the nation. The schools were closed and people were locked up in their homes during the pandemic. All these factors contribute to negative outcomes.
The police department has a lack of resources. We are down in the number of police. We don't have enough officers. The department is requiring vaccinations for new hires and this is impacting recruitment. 75% of our police force has less than five years experience.
Negative press, vaccine mandates, and legislation out of Carson City is taking away a police officer's tools and causing senior officers to retire early. All this effects morale and morale is down in the department. When senior officers leave, this leads to higher crime.
Hyt explained that police have lost the ability to use rubber bullets and mace in riots. "How do we fight without low-lethal capabilities? Similar legislation happened in Oregon which caused the police to stand down during the riots we saw on TV. Vegas is lucky in that we didn't have the riots we saw in other cities, but if our luck runs out, we will not have these non-lethal capabilities to protect the community."
In regards to other legislation, Hyt explained that legislators increased larceny levels from $250 to over $1000 (he was going to check on the exact number), but emphasized that police officers can't arrest for a misdemeanor, they can only write a citation.
Hyt stated: "When there is no response to small crime, large crime is a consequence."
When asked how Hyt would solve the morale and recruitment issues and reduce crime, Hyt explained:
"I will immediately remove the vaccine mandate for the police department. We will also not enforce any mandates effecting businesses and the community.

I will work on recruitment–recruiting experienced officers that may have lost their job due to the mandate and seek lateral transfers. Hiring experienced officers costs less than training new recruits.

As the sheriff, I can lobby with the County Commission and the Governor. In this next election, I am hoping we can get a good governor, legislature, and District Attorney. Politicians have agendas and I would lobby to expose these agendas and get ordinances and legislation reversed–particularly to police response.

I don't want people to be suspicious of the police. I don't want walls between police and constituents.  My mark will be getting into the community-day and night. We are going to be hyper-sensitive to the community.

Something I loved about Trump, is that he was available to the press. I would like to be very visible to media–portray the good we do, and our mistakes. There needs to be transparency. I want to be approachable. I will attend briefings of the officers. Right now, officers have no idea what the sheriff is like or what he is doing. I want to know my officers personally and be approachable.

Clark County has seven substations and each has a commander and a captain. I want to meet with each of them. I will find out their specific concerns in each area of the city.

I can learn from front line officers and sergeants. I can learn through my subordinates. I want to know what their issues and concerns. I would like some input from the officers and when it comes to picking an Under Sheriff. The Under Sheriff will be picked by the officers."
Hyt is facing retired Under Sheriff Kevin McMahill and Assemblyman Tom Roberts in the Republican primary and both lead Hyt in fundraising. McMahill has amassed a warchest of $1.3 million.
McMahill has reportedly raised more than $1.3 million and has $1, 175,160 cash on hand. Roberts has raised $116,000 and Hyt has raised $11,000.
When asked about his challengers and fundraising efforts, Hyt explained:
"McMahill reported $1.3 million. He has never campaigned before but he starts with $1.3 million?! He is obviously indebted. Tom Roberts has experience raising money as he was an Assemblyman. Like I said before, politicians have agendas.

I am sure my opponents can run the department, but I question if they would stand up to government over reach. My main separation from them is my support of the constitution.

I don't ask for money. I don't have any experience in that, but I do ask for votes.

My opponents lean less conservative. They believe the election was fine. They were front and center during the October shooting.

Since I have announced my candidacy, I have been bombarded with questions and information about October 1st. People are very concerned. I don't believe the investigation was handled properly. I would look at opening an investigation. We don't want conspiracy theories anymore, we need to put an end to them."
At the end of the interview, Stan turned the tables and wanted to hear my concerns–a gesture that is not common in interviews. Yet, Hyt has promised to take a different approach as Sheriff than that of his predecessors and a traditional and constitutional approach in protecting his community–a community he "fell in love with back in 1978."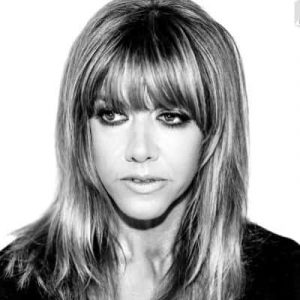 Latest posts by Megan Barth
(see all)