Commissioner Tick Segerblom Under Investigation By OSHA for Going Maskless at County Meeting
Other unmasked attendees were removed by security
By Robert Lauer, January 25, 2022 2:22 pm
On September 21, 2021 the Democratic Clark County Commissioners held a regularly scheduled meeting at which mask rules were strictly enforced. After the first segment of the meeting, they held a break—and that's when all hell broke loose. Two members of the audience refused to wear their masks. Security threatened to remove them, and then did so. Then, a dozen others chimed in and refused to comply with the mask mandate. They were also removed from the meeting.
In the video, we see Commissioner Marilyn Kirkpatrick in the stands (flanked by security) ordering attendees to put their masks back on. At the same moment, in the background one can see Commissioner Tick Segerblom, maskless, while talking with staff. Segerblom has been an outspoken supporter of mask mandates and voted in support of county-wide mask mandates.
NEW: The Clark County Commission just voted unanimously to require employees of businesses in Clark County to wear masks indoors while working in public spaces effective tomorrow at midnight through August 17. pic.twitter.com/K18pg6oZvw

— Megan Messerly (@meganmesserly) July 21, 2021
The pictures below show a maskless Segerblom during the break. The break lasted more than 10 minutes. Only when the cameras came back on did Segerblom put his mask back on.
As a result, an attendee of the meeting filed a formal complaint with Nevada OSHA against Segerblom.
The complaint reads:
"I personally observed Clark County Commissioner Tick Segerblom on several occasions remove his mask during the meeting on Sept 21, 2021 including for more than 10 minutes during a break while the cameras were off. Mind you at that very moment, the security staff were forcefully removing a dozen folks from the commission meeting for not wearing their masks. (see attached pictures and video).
I am filing a formal complaint and request that Nevada OSHA investigate the incident and render the appropriate legal remedy, including a personal fine."
The Globe filed an open records request this week to get an update on the investigation. Michael Rodrigues, Program Coordinator of Nevada OSHA, confirmed that Clark County Commissioner Tick Segerblom is under investigation:
"Regarding your NV OSHA records request associated with UPA 1823680 Clark County Board of Commissioners, at this time we are unable to provide those records to you, as the inspection is currently open.

NRS 618.341 (3)(a) Records of Division: Public inspection; copying; confidentiality; exception. Except as otherwise provided in subsection 4 and NRS 239.0115, the Division shall keep confidential: Any information which is part of a current investigation by the Division, but the fact that an investigation is being conducted is public information. Our records indicate that the inspection subject to your request was opened on October 18, 2021, and is currently open.

I am unable to provide you with a date as to when the inspection will be closed.However, my recommendation to you regarding your request is to reach out the Las Vegas district office (702-486-9020) in the next few weeks, referencing UPA #1823680 Clark County Board of County Commissioners.Explain that you are inquiring about the UPA in the interest of a request for those records, and inquire as to whether the case has been closed. If it's confirmed to be closed, you may submit a request for records to me so that I can initiate the process of getting them out to you. In the meantime, I will close out your request on our end, as there is no action that can be taken at this time due to the status of the inspection."
Earlier today the New York Times reported that New York State Supreme Court Justice Thomas Rademaker had rules that state's mask mandate unconstitutional and cannot be enforced.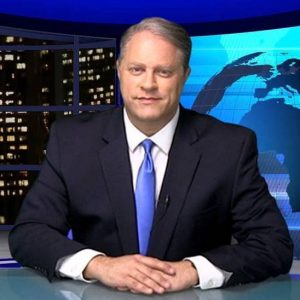 Latest posts by Robert Lauer
(see all)