Attack Ad by Schumer's Senate Majority Fund Gets Axed For Lying
Nevada TV station pulls anti Laxalt ad after NRSC claim of 'flagrantly false information'
By Megan Barth, October 28, 2021 7:47 am
Catherine Cortez Masto is a vulnerable candidate in 2022 and the beltway is concerned. Anyone who doubts it might want to follow the money and actions of Chuck Schumer's Senate Majority PAC (SMP). SMP placed its first ad buy of the election cycle in Nevada, spending $764,000 to support Cortez Masto and rip Adam Laxalt. The "Standing in the Way" ad only ran a week on one Nevada TV station, KTVN.
The 'defamatory' and 'false' ad praised Cortez Masto and suggested her likely challenger, Republican Adam Laxalt, opposed the child tax credit for working families, any federal funding or relief for Nevada's economy, and claimed Laxalt was against lowering prescription costs for seniors on Medicare.
In a rare move, KTVN pulled the ad from its airwaves yesterday, October 27, in response to a National Republican Senatorial Committee (NRSC) memo to the station manager that cites 'SMP PAC's false advertisement defaming Adam Laxalt and threatened legal action. Ironically, KTVN itself is cited as a source in the SMP spot, regarding Laxalt's alleged opposition to an expanded child tax credit.
The NRSC memo specifically attacks the citations used to substantiate the expanded child tax credit claim:
"SMP cites an article from the Nevada Current that contains not a single reference to Laxalt. Indeed, a simple search of the article for 'Laxalt' yields zero results. Secondly, SMP cites a KTVN article that describes Laxalt's position on partial-birth abortion, President Biden's handling of the Afghanistan withdrawal, the Mexican border, and a 'green' environmental spending plan, yet does not include a single reference to Laxalt's position on an expanded child tax credit. Despite this malicious attempt to attack Laxalt, a basic review of both articles leads to zero references about Laxalt's position on the expanded child tax credit."
The SMP, represented by the Elias Law Group, refuted the NRSC claims, and the NRSC responded, but in the end, KTVN lawyers agreed with the NRSC.
"I have consulted with our attorneys and while this is a difficult decision, we will be pulling the ad as of tomorrow unless new documentation or information comes in that changes the course of our decision," an executive at Reno's CBS affiliate, KTVN 2 News.
The ad is still airing on other stations in Nevada.
The Laxalt campaign issued this statement: "Chuck Schumer is so desperate to save Catherine Cortez Masto that he's attacking me for her own failures. Masto has been in office for 5 years and what's been the result? Sky-high unemployment, massive inflation, a crisis at our border, and embarrassment abroad. This shows that she and Schumer will say anything to win this race, no matter if it aligns with the facts or not and proves to Nevadans that they can't trust their words."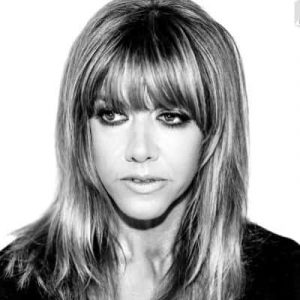 Latest posts by Megan Barth
(see all)