Sheriff Joe Lombardo Ends Vaccine Mandate for Recruits
Metro has never required existing employees to get the vaccine
By Megan Barth, February 3, 2022 7:51 pm
Clark County Sheriff and GOP candidate for Nevada Governor Joe Lombardo has lifted the mandate requiring new hires of the Las Vegas Metropolitan Police Department (LVMPD) to be vaccinated against COVID-19.
In a Tuesday interview, the Las Vegas Review Journal (RJ) reports:
"He continues to encourage officers and other employees to get the vaccine. But with a recent dip in positive cases at the department, he lifted the vaccine mandate for new hires about a week ago.

'I support the vaccines,' the sheriff said. 'I think they keep you from a detrimental experience or hospitalization possibly resulting in death, but that is a personal decision.'

Metro has never required existing employees to get the vaccine. The 2021 decision to put the mandate in place for new hires unfolded when the vaccination rate at the department was at 52 percent. Lombardo, who is a Republican candidate for governor, had previously said he planned to roll it back once overall metrics improved. He said the initial decision also was made in part after COVID-19 "decimated" two police cadet academies.

'We had a significant number of individuals test positive, and as a result, the whole class had to be sequestered,'  Lombardo said. 'We had to teach them from home. That had a huge, detrimental impact.'

He said that since then, the numbers and hospitalizations have waned. 'I made the conscious decision, informed decision, to lift that mandate.'
Per the Reno Gazette Journal, "As of this week, 64% of Las Vegas Metropolitan Police Department employees were fully vaccinated, according to an agency spokesman, up from 52% in August when Lombardo implemented the requirement."
Not everyone was impressed with Lombardo's decision.
"It's unfortunate Lombardo chose to reverse course on his own mandate just to get ahead in a competitive primary," Molly Forgey, a spokesperson for Gov. Steve Sisolak's reelection campaign, told the Reno Gazette Journal. "He's not just playing politics with officers' health and safety, but also the communities he and his department serve to protect."
In a statement to The Globe, challenger Joey Gilbert said, "Sheriff Lombardo's reversal on vaccine mandates for new hires is just one more example that he doesn't understand the issue and that he has no principles other than to do whatever he needs to do to get elected.
Lombardo is a typical politician and went along with an unconstitutional mandate and used it against his own people. He hurt the morale of the force and the mandate affected recruiting.
I have been hitting him like a prize fighter to the body for a year and he finally wised up and did the right thing and reversed course. No one should think for one second this isn't purely political. He is Flip-Floppin-RINO Joe."
Journalist Steve Sebelius lamented in a tweet that the sheriff had rescinded a "perfectly reasonable policy."
Say it ain't so, Joe! Sheriff @Sheriff_LVMPD rescinds department's requirement that new recruits be vaccinated against COVID-19, a perfectly reasonable policy. https://t.co/7LLCTUcWHX

— Steve Sebelius (@SteveSebelius) February 2, 2022
In a twitter exchange (with me), Sebelius further claimed that getting vaccinated was similar to officers wearing Kevlar vests and "too many cops die from COVID to mess around."
I don't speak in absolutes. I speak based on medical and scientific data. Getting vaccinated significantly reduces your chances of dying from COVID. Everyone eligible should get vaccinated and boosted. Too many cops die from COVID to mess around.

— Steve Sebelius (@SteveSebelius) February 2, 2022
However, at the Hispanic in politics breakfast yesterday, retired Under Sheriff Kevin McMahill told the audience that 3,000 metro officers had been infected with the virus since the beginning of the pandemic and five officers passed away who were infected with the virus. It wasn't clear if he virus caused their deaths, but one officer who passed was battling cancer. The LVMPD has more than 5,700 employees and more than 3,900 commissioned officers.
The Globe reached out yesterday to the Lombardo campaign for a statement, but at the time of publishing, had not received a reply.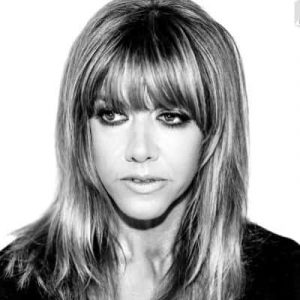 Latest posts by Megan Barth
(see all)