The Media Continues to Mock Americans Who Demand Election Integrity
Brzezinski, Ralston, other elites make sport of issue with overwhelming support
By Megan Barth, February 4, 2022 2:35 pm
Today on "Morning Joe," Mika Brzezinski decried an appearance that former Nevada Attorney General and current US Senate candidate Adam Laxalt made on OAN in which he decried the lack of election security, citing "no voter ID, we do not have valid signature verification…" Speaking to her MSNBC audience of about 1.03 million, the co-anchor dubbed Laxalt "just unbelievable."
In a tweet, Laxalt fired back, noting, "Requiring voter ID has overwhelming bipartisan support with 80% of Americans in favor of it." He concluded, "Mika, what's so painful about something the majority of Americans want?"
Brzezinski is hardly the only journalist to libel anyone asking for greater ballot security with the broad brush of The Big Lie." Last summer, the Vito Corleone of Nevada political journalism, Jon Ralston, took Mayor John Lee to task with a memorably alliterative line: "The Big Lie from The Big Lee."
"..General Election had major questions that must be answered. Last minute election law changes, inactive voters, ballots in garbage cans, deceased absentee ballots, and more."

So sad when absentee ballots die, amirite?

Whole pitch is outrageous. The Big Lie from The Big Lee. https://t.co/LCwZq8GHFN

— Jon Ralston (@RalstonReports) July 8, 2021
In the clip below tweeted by US Senatorial candidate Adam Laxalt, Brzezinski also demonstrates her lack of objectivity:
This morning @morningmika said it's really "hard to watch" & "painful" to hear me advocate for election security.

Requiring voter ID has overwhelming bipartisan support with 80% of Americans in favor of it.

Mika, what's so painful about something the majority of Americans want? pic.twitter.com/ULNwSscruW

— Adam Paul Laxalt (@AdamLaxalt) February 4, 2022
Laxalt was referring to a Monmouth poll conducted last year that showed that 80% of Americans and 62% of Democrats support showing identification to vote in elections.
Nevada ranks second to last in election integrity per a survey conducted by The Heritage Foundation.
As reported by The Globe:
"Nevada scored a pathetic 28 out of 100 possible points. The state receives only 2 out of 20 possible points for Voter ID implementation, 16 out of 30 for accuracy of its voter registration lists and 3 out of 21 for absentee ballot management.
Other areas of concern include vote harvesting, which is always attractive to powerful unions that can apply pressure to members (Nevada gets 0 of 4 possible points). And on verification of citizenship, also worth a possible 4, Nevada gets another zero because it doesn't verify the citizenship voters through the Systematic Alien Verification for Entitlement (SAVE) program, and state officials do not utilize state and federal jury information to verify citizenship.
Across all 12 categories, it's remarkable how little Nevada does to ensure election integrity.
In 2018, Steve Sisolak defeated Adam Laxalt 49.4 to 45.3%, a margin of less than 40,000 out of about a million cast. In 2016, Catherine Cortez Masto defeated Joe Heck 47.1 to 44.7 — a margin of only 26,000. With Laxalt hoping to challenge Cortez Masto this year, and Sisolak facing off against whoever wins the Republican gubernatorial primary, a couple points could possibly swing either election. The new Heritage survey makes a compelling case that, whoever ultimately wins election, we all lose if we lack confidence in that election's integrity."
Recently, two ballot petitions were filed in Nevada to implement statutory, election integrity measures. One petition would amend the constitution to require Voter ID and the other would repeal AB 321 which allows for permanent mail-in voting. In order to make it to the ballot in November, the petitioners must gather 140,777 valid signatures, with at least 35,200 from each of the state's four congressional districts, by a late June deadline.
Although a long shot with a tight deadline, these petitions are reflective of what a majority of voters want: faith in their elections and free, fair, and secure elections.
Brzezinski refers to American's concerns as "unbelievable" "painful" and "hard to watch" while chastising candidates and reporters who "don't ask questions" or provide "real information." If her comments weren't so hypocritical and insulting, they would be laughable.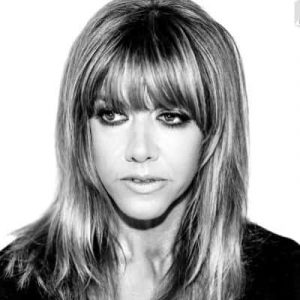 Latest posts by Megan Barth
(see all)