Rep. Amodei's Vote On 1997 Gas Tax Bill Now Haunting Nevada Drivers
Nevada has the sixth highest gas tax in the U.S. at 68.88 cents per gallon
By Robert Lauer, March 24, 2022 5:30 am
As the war in Ukraine enters its second month and the Biden Administration limits domestic drilling and oil permits, gas prices have surged to historic highs across the country and in Nevada.
According to AAA, Nevada has the sixth highest gas tax in the U.S. at 68.88 cents per gallon. As Nevada drivers and businesses suffer at the pump as gas prices spike over $5 per gallon, many in Congress now support a gas tax holiday before the election. But a little known law from 1997, AB 525, is now haunting Nevada drivers blocking any such relief. Embattled Republican Congressman Mark Amodei joined his Democratic colleagues, like Rep. Dina Titus, and voted in support of it.
In 1997, then-Assemblyman Mark Amodei was on the transportation committee. AB 525 proposed to raise the Nevada gas tax by an equal amount lowered by the Federal gas tax. For example, if the Feds lower the national gas tax by 10 cents, the state would raise gas taxes by 10 cents.
The law states:
"tax will increase if the tax collected by the Federal Government pursuant to the provisions of [federal law] or any other tax collected by the Federal Government relating to gasoline is reduced or discontinued in whole or in part."
Since 2011, Amodei has represented Congressional District 2 (CD-2). In 2020, Amodei won reelection in one of the most Republican-leaning seats in the country with just 56% of the vote. CD-2 includes most of rural Nevada, Washoe County and Carson City.
Amodei is facing Republican Douglas County Commissioner Danny Tarkanian in the upcoming June Primary. In his announcement, Tarkanian skewered Amodei stating that Republicans need to have "America first values," and claimed that Amodei has not voted as a conservative for 12 years as a congressman. Tarkanian cited Amodei's vote for amnesty for illegal aliens, supporting taxpayer funding for Planned Parenthood, his vote to pass the $1.5 trillion omnibus, and his vote to impeach President Trump.
The Nevada Globe reached out to Amodei for a comment on his vote on AB525 and never heard back.
Recently, his Congressional office issued the following public statement regarding gas prices and inflation:
"We've broken the record for the worst economic report in modern times. Inflation, up 7.9%, is at a 40 year high. According to the U.S. Bureau of Labor Statistics, the price of gas has increased by 38%, the price of steak has increased by 17%, and the cost of staying in a hotel has increased by 29%. And yet, the ever-dysfunctional, irresponsible, and agenda-driven majority party in Congress and the White House continue to pursue progressive, Green New Deal policies, further driving up prices of everyday, essential goods. But I guess as long as you don't need food, shelter, or to buy gas, everything is just perfect."
In a statement to The Globe, Tarkanian continued to hammer Amodei on his record:
"Amodei has been voting with Democrats for over 20 years, 11 of which have been as a member of Congress. Amodei voted to increase gas taxes while in the Nevada Assembly in 1997, and even that tax is still impacting Nevadans today. Look to his recent vote and vocal support on Joe Biden's disastrous $1.5 trillion budget and ask yourself how many years will Nevadans suffer for that vote too."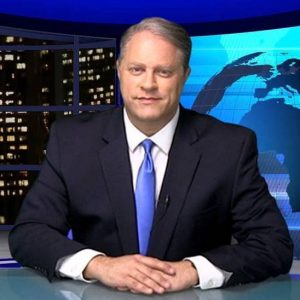 Latest posts by Robert Lauer
(see all)