Congresswoman Dina Titus Looks to Gov. Sisolak to Offset Her 1997 Gas Tax Vote
With midterms around the corner, temporary solutions will not fix Nevadan's longer-term problems
By Megan Barth, March 4, 2022 7:00 am
Oil prices are the highest in a decade with no relief in sight. As reported by AAA, the average price per gallon in Nevada has surpassed $4 per gallon and nearing the all-time high price set in June, 2008.
As Congresswoman Dina Titus and her Democratic colleagues push for a federal gas tax holiday, Nevadans won't enjoy the holiday, thanks to her 'yes' vote cast in 1997 on AB525, which automatically raises Nevada's fuel tax by the exact amount of any reduction at the federal level.
In a statement to the Nevada Independent, Titus explained:
"The 1997 bill she voted for applies to permanent reductions in federal gas taxes and was designed to maintain a stable funding stream for Nevada highways, while the bill she is cosponsoring is temporary.

'If the measure passes, I believe it'd be the right decision for the Governor to declare a distinction between the two and allow the tax holiday to ease prices for consumers at the pump,' Titus said.

The congresswoman added that the tax holiday would also benefit Nevada's tourism economy by reducing travel costs for residents in neighboring states, especially California."

The proposed gas tax holiday, named the Gas Prices Relief Act, would give Nevadan's a savings of 18.4 cents per gallon and the savings would expire after the midterms, in January 2023.
However, Titus and many of her Democratic colleagues, including Sens. Catherine Cortez-Masto and Jackie Rosen and Reps. Stephen Horsford and Susie Lee, have publicly and enthusiastically supported Build Back Better legislation that would additionally tax the oil, natural gas and refining industries and cause gas prices and energy prices to rise.
In a letter dated September 2021, some of their Democratic colleagues highlighted their problems with the legislation, writing:
"We write to you to share our concerns about proposed language in the House budget reconciliation package specifically targeting the U.S. oil, natural gas, and refining industries. Provisions in the package have the potential to cost thousands of jobs, stifle economic recovery, increase energy costs for all Americans, strengthen our adversaries, and ultimately impede the transition to a lower carbon future. These taxes and fees, as well as the exclusion of natural gas production from clean energy initiatives, constitute punitive practices.

Currently, oil and natural gas companies may recover costs, which is permissible for companies in every other industry. The industry supports nearly 11 million domestic jobs and generates billions of dollars of revenue for federal and state governments. In addition, the energy provided by this sector ensures that America minimizes reliance on foreign sources of oil and petroleum products, and that the American public has access to affordable and reliable sources of energy to power their lives and keep the American economy moving. The price of crude oil is the largest factor in gasoline prices, so raising the costs of crude oil for refineries will adversely impact Americans who can least afford it. The tax changes being proposed will further cut domestic production and endanger domestic refining capacity while increasing demand from the Organization of the Petroleum Exporting Countries (OPEC).

We firmly believe that the budget reconciliation bill should not unduly disadvantage any industry, and oppose the targeting of U.S. oil, natural gas, and refining with increased taxes and fees and the exclusion of natural gas production from clean energy initiatives. These inequitable policies will cost American jobs, move America farther away from energy independence, and will slow the country's move toward a lower carbon future."
As Nevadans are struggling with gas prices, high unemployment, failing schools, and double-digit inflation, any relief is welcomed. However, the Gas Prices Relief Act is only temporary and won't save Nevadans a penny unless Governor Sisolak intervenes; and Build Back Better, according to the letter from her Democratic colleagues, will cause Nevadan's more pain at the pump–permanently. With midterms around the corner, temporary solutions will not fix Build Back Better or Nevadan's longer-term problems—one of which Titus voted for in 1997.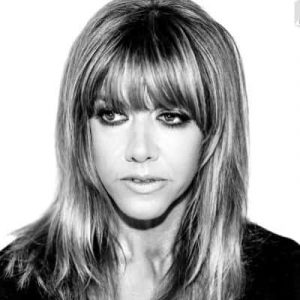 Latest posts by Megan Barth
(see all)