Inflation Woes Cause Cortez Masto To Reverse Direction on Gas Taxes
Sen. Supports Suspension of Federal Gas Tax Until After Election
By Megan Barth, February 14, 2022 3:25 pm
The Misery Index is making a dreaded comeback–rising to 11%, the highest rate recorded in 15 years. The Index is calculated by adding the inflation rate and unemployment rate to measure the degree of economic distress felt by everyday people. In Nevada, the combination of high inflation and unemployment rates is causing many vulnerable Democratic politicians, like Catherine Cortez Masto, to search for ways to provide relief to their constituents as prices rise and their polling numbers fall.
Last week, the Labor Department reported the highest annual U.S. inflation rate in 40 years — 7.5 percent. accompanied by a 1.7 percent decline in real wages. In December, the rate was reported at 7.0 percent. In Nevada, however, the rate of inflation in December was 8.6 percent and now nears 10%.
The Wall Street Journal reported Friday that a new economic analysis concludes "the average U.S. household is spending an additional $276 a month" thanks to higher prices "across a range of products and services, including cars, gasoline, furniture and groceries."
In response, Sen. Cortez Masto has cosponsored legislation to suspend the federal gas tax through the remainder of 2022 in order to provide some relief at the pump. The tax would resume just after the midterm elections in November, and the lead sponsors, Senators Maggie Hassan of New Hampshire and Mark Kelly of Arizona just happen to be, like Cortez Masto, Democrats from swing states who expect to face tough re-election campaigns in 2022.
Nevadans are struggling with rising prices at the pump.

That's why I'm calling for a suspension on the federal gas tax so that we can lower gas prices and bring relief to hardworking families.https://t.co/8JY7yYWE8n

— Catherine Cortez Masto (@CortezMasto) February 12, 2022
In a piece entitled, "Democrats see inflation as a growing problem for their agenda," The Hill reports:
"In a sign that vulnerable Democrats are feeling pressure to respond to surging prices, Sens. Maggie Hassan (D-N.H.) and Mark Kelly (D-Ariz.) on Thursday announced a proposal to suspend the federal gas tax through the end of the year. That would knock 18.4 cents off the cost of a gallon of gas until January.

Sen. Catherine Cortez Masto (D), who also faces a tough race in Nevada, cosponsored the legislation.

"I'm committed to finding solutions that bring our families some much-needed relief at the pump and help them get ahead," she said in a statement.

Cortez Masto was peppered by questions from reporters after lunchtime Thursday about whether Build Back Better would add to inflation.

She argued that Build Back Better couldn't be blamed for the latest numbers because it "didn't pass" and instead pointed to "the pandemic that we're dealing with right now" and "supply chain issues."

Asked if she saw Build Back Better as something that could fuel more inflation, she asserted "there are some anti-inflationary measures in that," citing the compromise to lower some prescription drug costs."
In a blistering Op-Ed, The Las Vegas Review Journal responded:
"Some vulnerable Senate Democrats — including Nevada Sen. Catherine Cortez Masto, who is up for re-election this year — have become so desperate as to endorse a scheme to suspend the federal gasoline tax to help ease prices at the pump. This would be amusing if it weren't so dishonest — Sen. Cortez Masto has supported every administration effort to hamstring the domestic energy industry. If she were really concerned about fighting inflation rather than self preservation, she'd follow the example of Sen. Joe Manchin and withdraw her support for any other inflationary progressive spending bills."
As Sen. Cortez Masto voted to eliminate the filibuster to pass the massive, federal spending bill–Build Back Better, she continues to push for its passage in conjunction with sponsoring temporary legislation to save families 18 cents at the pump.  It isn't clear how massive spending and saved pennies will combat double-digit inflation in Nevada, but what is clear is that Masto is reading the polls which indicate a toss-up Senate race that will determine which party controls the Senate.
As she threads the political needle between moderate and progressive, every trend favors the GOP in November as Independents, Democrats and Latinos are leaving the Democratic party in record numbers. It will likely take more than 18 cents in temporary savings to win them back.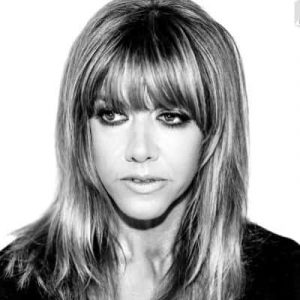 Latest posts by Megan Barth
(see all)