Governor Sisolak's NV Job Connect Offers Nevadans Jobs…In Alaska
According to Applied Analysis, 43,000 jobs remain open in Nevada
By Robert Lauer, February 15, 2022 1:40 pm
Under Governor Steve Sisolak, Nevada has the second-highest unemployment—better than only California. According to Applied Analysis, 43,000 jobs remain open in Nevada and there are more than 3,200 jobs open in casinos and resorts. An executive in the hospitality industry told The Globe, "We can't open at full capacity because I cannot find employees who will work in housekeeping, banquets, and other hourly positions we have available. We are operating at approximately 70% capacity and we don't anticipate any improvement in the near term. We simply cannot find people who want to work."
During Preview Las Vegas, a January event organized for local business leaders by the Las Vegas Chamber of Commerce at Allegiant Statement, the Governor confirmed the hospitality executives fears. In a statement to Las Vegas Fox 5, Sisolak stated: "Right now, the biggest problem they are facing is the labor shortage, quite frankly. They can't hire enough people".
Adding to these dire projections, President Mary Beth Sewald of the Las Vegas Chamber confirmed that "Labor shortages have been one of the a significant impacts. It has absolutely crippled them. A lot of workers today, it's a whole different mindset. People want quality of life. They want flexibility in their schedules," she said. 
In response to this labor shortage, Sisolak's embattled Department of Employment, Training and Rehabilitation, through Nevada Job Connect, sent an email blast offering jobs….in Alaska.
The email reads:
February 15, 2022,

LAS VEGAS, NV – Nevada JobConnect invites jobseekers to multiple hiring events happening this week. Jobs include at-sea fish processors in Alaska and event staff and porters, and all jobs offer a hiring bonus.

O'Hara Corporation is hiring for at-sea fish processors in Alaska on February 16, at 11 a.m., Nevada JobConnect, 3405 S. Maryland Parkway, Las Vegas, NV. $1,000 bonus for completion of the first 75-day contract. Click this link for more information https://tinyurl.com/y747e9o5. Be sure to arrive early to attend the orientation.
·         Job number 590748 – Seafood Processor – $1,000 bonus after first 75-day contract"
Work Environment

While performing the duties of this job, fish processors are exposed to various species of fish; wet, humid, and freezing conditions; moving machinery and conveyors. The noise level in the work environment is usually loud. Fish processors work onboard a vessel in the ocean which by nature produces varying degrees of motion in the factory.

Materials, Tools, Equipment and Work Aids

Fish processing equipment such as headers, movable and stationary conveyor systems, knives, hoists, pressure washers, cleaning chemicals, shovels, buckets, baskets, and aluminum pans.

Protective Clothing and Equipment

Protective clothing and equipment that is used consistently: rain gear (pants and sleeves), gloves, rubber boots, noise suppression devices, and used as required: hardhat, safety goggles, fire extinguisher, respirator, life preserver and survival suit.

Education, Experience

No minimum requirements for education.

Entry-Level Position.
Since Nevada ranks near or at the bottom in education outcomes and graduation rates, a job with "no minimum requirements for education" is a match. So what is the catch? 
The fish processing job pays only $23,000 a year, and if you survive being at sea in Alaska during the winter for 75 days, you receive a $1,000 bonus.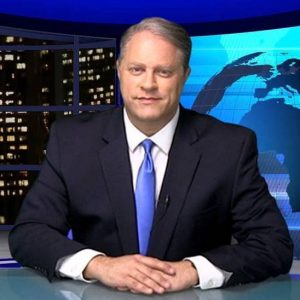 Latest posts by Robert Lauer
(see all)