UNR Students and Faculty Protest to Reinstate Mask Mandate
'I do not get paid enough to die for this university'
By Megan Barth, February 16, 2022 12:55 pm
A small group of students, faculty and supporters led a protest on the University of Reno (UNR) campus yesterday to reinstate the mask mandate lifted by Governor Sisolak on February 10th. Approximately 50 people were in attendance at the protest organized by the Nevada Graduate Student Workers who started a petition garnering 2,092 signatures to "keep the masking requirement in place through the Spring 2022 semester as long as the community transmission rate is substantial or higher, as reported by our county health districts/departments."
This is Reno reported:
"I feel incredibly unsafe," said Emily Bird, a graduate student instructor at UNR. "There are all these people on campus now who are not wearing masks who could possibly be spreading COVID and that is additionally compounded by the fact that we took away our vaccination requirement.

I have no way of knowing how many of my students, how many of my peers, how many people walking past me are unvaccinated and spreading COVID at a much higher rate, putting me and all of my community at risk," she added.
Many of their signs targeted UNR President Brian Sandoval, who had released a statement upon Governor Sisolak's announced which read,
"Stricter face covering requirements, according to NSHE's legal determination, involve systemwide policy decisions that fall outside of an individual institution's discretion," he wrote, adding, "Individuals who choose to continue wearing a face covering or who choose not to wear a face covering on our campus, should be permitted to do so free of any criticism, judgment, or retaliation."
Some vaccinated and masked students and faculty expressed their fear to The Nevada Sagebrush:
"Leif Aucoin, theater major at UNR who goes by it/its pronouns, was present in support of it's mother who works at the Davidson Academy.

Aucoin added the pandemic diminished the quality of it's theater degree, but said wearing a mask was safer for everyone in the program.

'I'd rather be overly cautious and never do a single play on stage ever again without a mask', Aucoin said.

Professors were among the group, including Sarah Purdy, lecturer for the Gender, Race and Identity department.

Purdy said she is concerned for the health and safety of her students.

'I have very large classes, I have a class of 100 students, many of whom live with immunocompromised people', said Purdy. '… Changing the rule now just doesn't make any sense considering how easy it still is to spread COVID and get COVID with the transmission rates.'

Lydia Huerta, assistant professor in the GRI department carried a large flag reading 'solidarity' throughout the duration of the protest. She said she marched alongside students to show them her support and ask for change.

'It seems to me like we're going with politics and not science and that data that is there for a reason,' said Huerta.

'I do not get paid enough to die for this university,' read one testimony."
Huerta echoes the same suspicions and sentiments as many GOP candidates throughout Nevada.  These concerns were confirmed by Dr. Brian Labus as reported by The Globe:
"Following the Governor's press conference, Vegas Fox 5 interviewed Dr. Labus. Labus has a PHD in  epidemiology and serves on the Governor's medical advisory board and the COVID-19 (CV-19) response team at UNLV.

During the interview, Labus admitted that the Governor never consulted with him or any other member of the CV-19 response team prior to lifting the mask mandate. Labus also stated that the Governor lifted the mask mandate due to "political changes and practical considerations."

'There's been a lot of political changes…There were practical considerations needed to be made by the Governor and those outweighed the science…He didn't ask us for our advice (when lifting this mandate)…but we aren't the only medical people he is talking to', Labus admitted."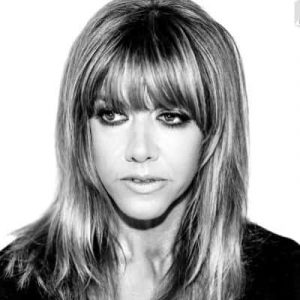 Latest posts by Megan Barth
(see all)