Nevada Housing Authority Earmarks $300 Million for Affordable Housing
Las Vegas City Council directs $121 million
By Megan Barth, February 17, 2022 5:26 pm
In the past year, rents have skyrocketed throughout Nevada. On average, rents in Las Vegas and Reno have increased 24% and 19% respectively. Nationally, the average increase for a one-bedroom apartment is 11.6%. Governor Steve Sisolak and his Democratic constituents and some of his challengers want to solve this problem through affordable housing.
Governor Sisolak announced on Twitter that the Nevada Housing Division will earmark $300.7 million for affordable housing.
BIG NEWS: Today, the Nevada Housing Division announced $300.7 million – 87% – of NV's 2021 tax-exempt bonding authority has been earmarked for affordable housing. This historic investment is being made in the face of the acute and ongoing housing crisis Nevadans are facing.

— Governor Sisolak (@GovSisolak) February 16, 2022
KLAS reports, "The allocation is the highest amount earmarked for state-led affordable housing developments since the inception of the state's tax-exempt private activity bond (PAB) program, according to Department of Business and Industry Director Terry Reynolds.
There are currently 14 affordable housing projects under construction that will bring 2,898 affordable housing units online by early 2024, and nine of them are projected for completion in 2022 or early 2023. These developments will contain a mix of senior and family complexes, and new construction and rehabilitated units.
The developments are located in Reno, Las Vegas, and North Las Vegas."
As reported by The Nevada Current:
The Las Vegas City Council also voted Wednesday to direct 20% of its $131 million American Rescue Funds to go toward affordable housing projects.

County Commissioners also voted in the fall to allocate $150 million of the funds it is receiving from the America Rescue Plan – the county received $450 million in total – for affordable housing projects.

County Commissioner Marilyn Kirkpatrick asked staff to provide a list of landlords who received rental assistance money to find out which ones raised rents afterward.

"I want to go after them," Kirkpatrick said. "If it is some of our senior partners raising that or it's just out of state investors or people here, I would like to know."

Though acknowledging a new program is necessary, Clark County Commissioners worried that with rents skyrocketing more than 20% in two years – with no signs of slowing – any assistance they can provide is only a temporary solution to a larger problem.

Kirkpatrick said the county needs more information on "what's driving the costs" of rent, adding that the prices go beyond normal inflation and reasonable increases.

"I have never been a fan of rent control, but I'm starting to be a fan all day long because now this is just about greed," she said.
Since the pandemic, lockdowns, mandates, and extended state and federal rent moratoriums have created a perfect storm for inflation, unemployment and homelessness. According to a report published by the Department of Housing and Urban Development, "Nevada's (chronically sheltered homeless) rate increased by 260.7 percent over the 14-year period — second only to Colorado, which had a rate increase of 265.8 percent in the same time frame.
Nevadans have experienced the highest percentage of unemployment—second to California—coupled with surging home sales due to low interest rates and relocations by families and businesses from neighboring blue states wanting to take advantage of Nevada's zero income tax and tax incentives.
Republican candidate for Governor Fred Simon told The Globe:
"Nevada citizens' tax dollars should not be going to affordable housing. We need to take care of citizens in Nevada by slowing down development in the face of rapidly rising unemployment. We need to take care of our small businesses who need employees. Bringing in big corporations at this time is the wrong answer. When Tesla came to Reno, the units in Reno went away and now working families are having a hard time finding a place to live or afford rising rents. The same thing is happening in Carson City and across this state. Tax payers should not be on the hook to bail out the mess politicians have created."
The Globe reached out to Republican Governor candidate Sheriff Joe Lombardo, who has recently mentioned in campaign stops that his number one priority as governor is affordable housing. At the time of publishing, we had not received a response from the campaign.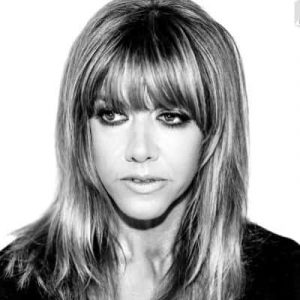 Latest posts by Megan Barth
(see all)