450 Murder Trials Backlogged In Clark County Courts
'The system has completely collapsed' as accused murderers commit additional offenses
By Robert Lauer, March 4, 2022 10:53 am
Over 450 people charged with murder  are currently awaiting trial in Clark County. A suspect arrested and charged with murder in Clark County can expect to wait three to four years for a trial date. "The system has completely collapsed," Clark County defense attorneys told The Globe.
Even though the county courts grant bail for many of those charged with murder, most cannot afford bail and are awaiting trial while in jail. However, about one-third of those charged with murder do bail out and are now back out on the streets.
Candidate for Governor, Clark County Sheriff Joe Lombardo, told The Globe:
"My Department has arrested folks on murder charges; they got out on bail and committed more murders."
The office of Steve Wolfson, Clark County District Attorney, confirmed they are handling over 400 murder cases in the county. In an interview, Wolfson said his office is working with the courts to address the backlog, but they are overwhelmed by the caseload.
The U.S. Constitution requires that a person charged with a felony be tried within 30 days if they request a speedy trial. Yet, the courts have given themselves an exemption to the Constitution when the court rooms are full and there are no judges available. The case will then be delayed for 6 months or more due to scheduling conflicts. Typically, the long wait for trial can be of benefit to the defense because witnesses may pass, move away, and after time, memories fade. Justice delayed is justice denied for far too many victims.
In 2020, due to the pandemic, Clark County Courts changed from in-person hearings to Zoom hearings, contributing, in part, to the backlog. Criminal justice rulings and legislation effecting bail and sentencing, along with California Governor Gavin Newsom's order to reduce the prison population by releasing 76,000 prisoners, has caused violent crime to skyrocket. From 2020-2021, murder in Clark County rose by over 46%. 89% of 2021 murder cases in Metro's jurisdiction have been solved.
Many murders are committed by repeat offenders like 35-year-old Tristan Tidwell, who was taken into custody on September 21, 2021, without incident, for three counts of open murder with a deadly weapon, one count of owning a gun as a prohibited person and one count of carrying a concealed weapon without a permit. Tidwell has been booked into the North Las Vegas Corrections Center.
Tidwell's long and violent crime spree goes back to at least 2005 when he pled guilty and was sentenced to Boot Camp for eight burglaries and grand larceny. A year later, in 2006,  he was arrested and pled guilty to another burglary and sentenced to probation.
In 2007 he got caught attempting another burglary. He was sentenced to 12 months with time served.
Later that year, In July 2007, he was charged with two home invasion robberies and sentenced to 12 months.
While in prison, he committed another felony, "battery on a prisoner."
In 2018, Tidwell had been arrested for attempted robbery and burglary at a local bank in downtown Las Vegas.
In summary, Tidwell had 9 felonies on his record, with little time served, when he was charged for three murders in September 2021 while out on bail for three charges of burglary and larceny.
Wolfson has not indicated if he will seek the death penalty.
Wolfson is running for re-election and will likely face progressive Democrat, former Assemblyman, Ozzie Fumo, who has publicly promised to overhaul the cash bail system, end the death penalty, and will not prosecute "low-level crime." During his time as a Democratic legislator, Fumo was a primary sponsor of a variety of criminal justice reform bills. On his campaign website, he touts he will be "building out a comprehensive toolkit of justice, rather than always defaulting to punishment as a solution. This does not mean allowing people who do harm in our community to continue offending, but rather to root out the causes themselves whenever and wherever possible."
Prosecuting low level crimes does not prevent crime. We can not punish our way out of a rise in crime. We need to work smarter. Proactive prevention! Remember its We the People not we the privileged. If you want to see change in Clark County join me. https://t.co/OyEY7uVXT9 https://t.co/52i74fKE0z

— OZZIE FUMO (@Ozzie4Nevada) January 31, 2022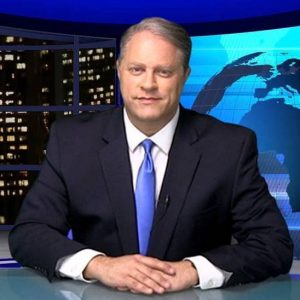 Latest posts by Robert Lauer
(see all)