Cortez Masto Cosponsors 'Gas Tax Holiday.' Nevadans Won't Save A Penny.
State law automatically increases its gas tax 'equal to the amount by which the federal tax is reduced'
By Megan Barth, February 23, 2022 12:06 pm
In July 2021, the Biden Administration issued a light-hearted tweet about saving money on barbecue condiments that sounds almost sadistically tin-eared in retrospect.
Planning a cookout this year? Ketchup on the news. According to the Farm Bureau, the cost of a 4th of July BBQ is down from last year. It's a fact you must-hear(d). Hot dog, the Biden economic plan is working. And that's something we can all relish. pic.twitter.com/7h9qLauIbC

— The White House (@WhiteHouse) July 1, 2021
Adding to this financial windfall (in the face of double-digit inflation in Nevada), Catherine Cortez Masto and her fellow Democratic colleagues in swing states who are up for re-election in '22 offered additional pennies in savings last week when they proposed to eliminate the federal gas tax until after the midterms.
In a tweet, Cortez Masto claimed:
Nevadans are struggling with rising prices at the pump.

That's why I'm calling for a suspension on the federal gas tax so that we can lower gas prices and bring relief to hardworking families.https://t.co/8JY7yYWE8n

— Catherine Cortez Masto (@CortezMasto) February 12, 2022
When this legislation was proposed, The Hill reported:
"In a sign that vulnerable Democrats are feeling pressure to respond to surging prices, Sens. Maggie Hassan (D-N.H.) and Mark Kelly (D-Ariz.) on Thursday announced a proposal to suspend the federal gas tax through the end of the year. That would knock 18.4 cents off the cost of a gallon of gas until January.

Sen. Catherine Cortez Masto (D), who also faces a tough race in Nevada, cosponsored the legislation.

"I'm committed to finding solutions that bring our families some much-needed relief at the pump and help them get ahead," she said in a statement.
As Nevadans are struggling with gas prices, high unemployment, failing schools, and double-digit inflation, any relief is welcomed. However, the "Gas Prices Relief Act" she cosponsored won't save Nevadans a penny.
As reported by Fox News:
"Nevada has a law that automatically increases its gas tax 'equal to the amount by which the federal tax is reduced.' Therefore, if the bill became law, constituents for Cortez Masto, D-Nev., will not actually get a tax break even as the federal government's revenues take a hit."
Her leading challenger, Adam Laxalt, quickly responded to this report:
"This report leaves us to wonder if Catherine Cortez Masto willfully misled the people of Nevada or did she simply not read the state's laws as they pertain to her proposal,"said Laxalt. "As a former state Attorney General who has spent nearly a full term in the Senate, it beggars belief that Cortez Masto would commit to such a brazen stunt to hide her record of weakening our domestic energy production. This unserious, cynical, and incompetent politicking has unfortunately become the norm for her, and this latest episode further shows why we must defeat her this November.
Reading state laws may have taken a backseat to reading the polls. In a race that will determine which party controls the Senate, Cortez Masto is vulnerable—trailing in a race that was formerly in her favor. Late last year, the Cook Political Report shifted the race from lean Democrat to toss-up.
As Cortez Masto threads the political needle between moderate and progressive, every trend favors the GOP in November as Independents, Democrats and Latinos are leaving the Democratic Party in record numbers. Do Nevadans remember the 16 cents they saved on ketchup in July 2021? Likely not. But Nevadans probably will remember how much they pay at the pump from now until Election Day.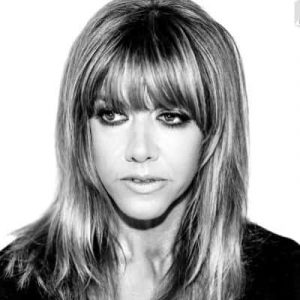 Latest posts by Megan Barth
(see all)