Sisolak Outlines Spending Spree in State of the State
Sen. Settlemeyer responds: 'Spending money is not leadership'
By Megan Barth, February 23, 2022 6:53 pm
During his State of the State address, in an empty Allegiant stadium, Governor Steve Sisolak outlined numerous ways to spend billions of taxpayer dollars in order to fix the many problems the state has suffered during his administration. Naming the address "Nevada on the Move," many were wondering who was moving, where they were going, how they were going to get there, and to where, exactly?
Sisolak answered those questions by outlining a spending spree of the once-in-a-lifetime $6.7 billion federal tax dollars the state received from the American Rescue Plan. At a time of historic inflation, spending billions of taxpayer dollars on growing government and dependency would be the last action any reasonable economist would advise.
Sisolak took a thinly-veiled swipe at the federal government for inflation–signaling that vulnerable Democrats are distancing themselves from the under-water Biden administration, yet then proposed a wide variety of government programs, committees, and taxpayer funded hand-outs to help struggling Nevadans.
Sisolak pledged:
$500 million for "Home Means Nevada" program to "lower housing costs and keep people in their homes".  $300 million of that amount would be allocated for affordable housing through a partnership with the AFL-CIO (small business owners need not apply).
Free lunches for all school students for two years.
A committee to study free community college for all.
Stipends and tuition assistance for 4,000 teachers.
$160 million in child care assistance which would "double the amount of families on government assistance."
$4 billion for infrastructure: roads, bridges, and water systems.
A committee to study the climate in order to fight excessive heat. (seriously)
Sisolak also promised to tax "corporate polluters" in order to fund electric school busses and get Nevadans moving.
As noted in the Republican response given by Senator James Settlemeyer, the Washoe County School District (WCSD) was forced to rotate which schools would lose bus service each week due to the district's bus driver shortage. Based on Settelmeyer's response and WCSD's actions, Nevada needs bus drivers before we tax businesses to fund electric school busses.
Taxing "corporate polluters" may be one way to fund green projects, but in a speech that lasted approximately 20 minutes, raising revenue to sustain this spending spree and new government programs was not addressed.
Settlemeyer voiced his concern in a simple sentence, "Spending money is not leadership." He added:
"Leadership is about making our government more efficient and effective for the people. This money will be spent to grow the government's size with no thought on how to fund that growth when the money is gone. But those new programs will continue and this undisciplined spending is a contributing factor to the inflation and skyrocketing cost of living which is harming so many Nevadans. Nevada's economy is at a breaking point…The cost to live in Nevada is quickly approaching that of California." 
Sisolak also promised to put forth a proposal to the 2023 legislature for pay raises for the State Police and concluded his remarks with, "I have never been more optimistic about our state or where we are going. Despite two difficult years that have challenged every one of us, again and again I've seen incredible acts of kindness, heroic acts of selflessness and a determination to never stop moving forward."
Dean Heller was the first gubernatorial candidate to respond in a press release, stating:
"A rambling speech in a gigantic sports arena does nothing to help the schoolchildren, working families, and small businesses that have been crushed by Steve Sisolak's policies and lack of leadership. Promises of free stuff with zero fiscal responsibility is a recipe for further failure. Skyrocketing gas prices, rampant crime, a failing education system and government health mandates are Sisolak's true legacy, which is why Nevada voters will send him packing in November."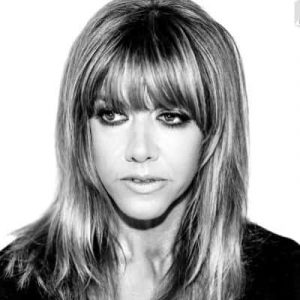 Latest posts by Megan Barth
(see all)