Nevada Received $6.7 Billion in 'Once-in-a-Lifetime' ARP Funds
Affordable housing, food insecurity, child care assistance, access to health care are top concerns
By Megan Barth, October 22, 2021 9:21 am
This past Tuesday, the final Nevada Listening Tour of Nevada Recovers, hosted by Governor Steve Sisolak and Nevada Treasurer Zach Conine, rounded out 123 tours that criss-crossed the state. These tours were designed to ask Nevadans, organizations and city governments to highlight the problems that plagued their communities and solicited solutions to these problems, paid for by $6.7 billion in federal funding provided by the American Rescue Plan Act. Over 2500 proposals were submitted by various individuals, local governments, state agencies, consultants, and organizations.
Sisolak stated: "It's not money that we can rely on to come into our state year after year. That's why we must be smart on how we use these funds. It's a once-in-a-lifetime opportunity to invest into the Nevada that we want."
Issues like affordable housing, food insecurity, child care assistance and lack of access to health care were the top four concerns which Sisolak confirmed "we already knew existed."
These events included presentations to local governments, which Conine called, "the largest public engagement process in our state's history."  He added this federal infusion was, "a once-in-a-generation opportunity demanded a once-in-a-generation effort. We have this opportunity and with it we have a sacred obligation to ensure that these dollars are invested as effectively as possible. To accomplish this, we needed to get ideas directly from communities so we could make sure the funds help the greatest number of people, especially those with the highest needs."
Conine also warned that the amount of the proposals vastly exceeded the funds. The $6.7 billion "represents the largest one-time infusion in Nevada's history, but it won't fix every area of systemic underinvestment. It's also massively complex and represents dollars that went directly to the state as well as cities, counties, tribal governments, the school districts, higher education and more than 100 separate programmatic buckets with thousands of pages of guidance."
Sisolak added: "Our nonprofits need help providing critical relief to our communities," Sisolak said. "Our families need help with child care, with jobs and with housing. Our small businesses need help with the sacrifices that they've had to make. These are the kinds of investments Nevadans deserve as we get out of this pandemic."
Some ARP funds have already been allocated. The State's general fund will receive $2.7 billion and local governments were allocated $1.04 billion. $134 million has been designated for infrastructure, $338 million for housing, $1.7 billion for K-12 education and $23 million for food assistance.
The federal funds must be allocated by December 2024 and spent by December 31, 2026.
A special session of the legislature for redistricting is expected mid-November and our sources have confirmed that the special session will also include how and where these ARP funds will be allocated and spent.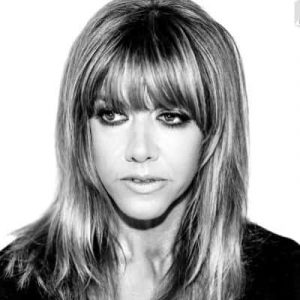 Latest posts by Megan Barth
(see all)