Sen. Cortez Masto Confirms Vote for Ketanji Brown Jackson
Some question Judge Jackson's ability to advocate for women
By Megan Barth, April 1, 2022 11:37 am
In a tweet yesterday, Democratic Sen. Catherine Cortez Masto confirmed her support and vote for Supreme Court justice nominee Judge Ketanji Brown Jackson.
Today, I had the honor of meeting with Judge Ketanji Brown Jackson. She is incredibly well qualified, and her background and experiences will bring an important perspective to the Supreme Court. I'm proud to support her historic confirmation. pic.twitter.com/dMgAp050Xm

— Senator Cortez Masto (@SenCortezMasto) March 31, 2022
Throughout the confirmation hearings, Judge Jackson's judicial decisions came under fire from Republican lawmakers–specific to her history of giving lower sentences to pedophiles than those requested by prosecutors, giving reductions as high as 88 percent in some circumstances. Some GOP lawmakers have characterized her as a judicial activist who, throughout her career, has supported race-based education, like CRT, and illegal immigration.
The most viral exchange during her hearing was during Sen. Marsha Blackburn's questioning whether Judge Jackson could define the word 'woman.' Judge Jackson claimed she couldn't answer because "she wasn't a biologist."
SEN. BLACKBURN: "Can you provide a definition of the word 'woman'?"

JACKSON: "No, I can't"

BLACKBURN: "You can't?"

JACKSON: "I'm not a biologist" pic.twitter.com/i7Rg83z5Y4

— RNC Research (@RNCResearch) March 23, 2022
Sen. Cortez Masto has been a vocal advocate for women's rights, especially abortion rights, whereby she claims 'women are under attack from extremist politicians.' Cortez Masto also boasts about being the first Latina senator. If a woman cannot be defined by a Supreme Court Justice nominee, many woman, with the exception of Cortez Masto, question Judge Jackson's ability to advocate for women.
Her leading challenger, former Nevada Attorney General, Adam Laxalt, released this statement:
In supporting the nomination of Ketanji Brown Jackson – a leftist jurist with a history of leniency toward the worst offenders in our society – Catherine Cortez Masto has abdicated her responsibility to Nevadans, putting her party's goals before the people's interests, Jackson repeatedly granted lower sentences to child pornographers, attempted rapists, and sex offenders, at times even against the urging of prosecutors. This is the kind of person who Joe Biden and Cortez Masto want to see on our nation's highest court. It's an affront to the rule of law and Nevadans will not stand for this."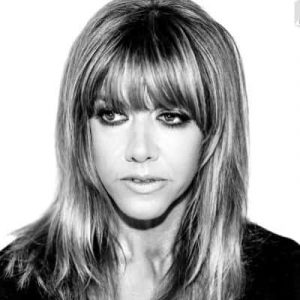 Latest posts by Megan Barth
(see all)