Sen. Cortez Masto's $10 Million Ad Buy Breaks Records
As Nevadans continue to suffer, the campaign war chests of Democratic incumbents have flourished
By Megan Barth, March 28, 2022 1:05 pm
Recent polling suggests that Senator Catherine Cortez Masto is vulnerable and trailing leading challenger Adam Laxalt by seven points with Independents. In a Senate race that could determine the balance of political power, Cortez Masto is investing record-breaking sums to save the Democratic majority.
As reported by the Nevada Independent:
Democratic Sen. Catherine Cortez Masto will make $10 million in advertising reservations for the last two months of the election, a record-breaking sum for a Nevada candidate and an early signal of the massive campaign spending expected in the state's crucial U.S. Senate race.

The staggering amount likely depletes, for now, a significant portion of the senator's campaign cash on hand. That number sat at $10.4 million at the end of the calendar year, but has likely increased over the past three months as fundraising has continued. TV ad reservations can also be modified later, and payment isn't typically required up-front.

The two-month ad reservation, which runs from Labor Day in September to Election Day, is more than President Joe Biden's campaign spent in Nevada in the 2020 election. Total TV ad spending in Nevada's 2018 U.S. Senate race, which includes spending by candidates and outside groups, generated $78 million in total advertising.
According to Breitbart, "the ads — "Led the Fight" (Gladis) and "Spoke Up for Us" (Kasey) — target the hospitality and tourism industries in her state, two sectors that were significantly impacted when the Democrats imposed coronavirus restrictions across the country."
The significant impact of Democrat-imposed pandemic restrictions to Nevada's economy resulted in the highest unemployment rates in the country, small business bankruptcy, and according to a recent report published by the Las Vegas Review Journal, overdose deaths have tripled among Nevadans and fatalities have more than doubled among the Hispanic community from 2019-2020.
As Nevadans continue to suffer, the campaign war chests of Democratic incumbents have flourished. As reported by The Globe, Governor Sisolak raised a record breaking $4.45 million in 2021 and the Cortez Masto campaign appears to be financially benefiting from Russian oil lobbyists.
John Burke, Communications Director for Laxalt for Senate told The Globe: "For Catherine Cortez Masto, unprecedented weakness requires unprecedented spending. After what Senator Cortez Masto and President Biden have done to America and Nevada's economy, it appears they've decided her only hope is to mislead Nevadans with untold millions from left-wing liberals."
The Globe also reached out to Cortez Masto and challenger Captain Sam Brown for comment but our request has yet to receive a response.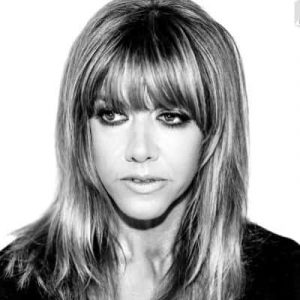 Latest posts by Megan Barth
(see all)