Adam Laxalt Raises $1.35 M in Q4 to Unseat Sen. Catherine Cortez Masto
'Our campaign is building an unprecedented grassroots movement'
By Megan Barth, January 22, 2022 2:35 pm
Republican Adam Laxalt, raised a reported $1.35 million in his bid to unseat Sen. Catherine Cortez Masto in a race that could break the tie in the Senate.
Democrats face strong political headwinds across the country as Republicans rise in the polls, a red wave is predicted in the midterm elections.
In a recent poll, Gallup finds that Republicans took the lead in Party Preference polling, a 47% – 42% advantage, which is their highest since 1995.
Gallup reports: "In early 2021, Democratic strength reached levels not seen in nearly a decade. By the third quarter, those Democratic gains evaporated as Biden's job approval declined. The political winds continued to become more favorable to Republicans in the fourth quarter, giving the GOP an advantage over Democrats larger than any they had achieved in more than 25 years."
In early January, Sen. Catherine Cortez Masto's office reported her reelection campaign had raised an impressive $3.3 million in the fourth quarter of 2021 and now has $10.4 million cash on hand.
According to Open Secrets, Cortez Masto received almost 4/5 of her donations from out-of-state donors in the first three months of 2021: "Masto has raised $2.3 million in the first quarter of 2021. Out-of-state donors accounted for 79 percent of Cortez Masto's total. The first-term senator is urging Facebook users in larger states like California and New York to 'take action to fight GOP voter suppression' by signing petitions that give Cortez Masto's campaign the contact information of potential Democratic donors."
This influx of cash comes amid polling showing Cortez Masto trailing leading challenger Adam Laxalt by four points in the polls and the Cook Political Report has shifted its rating for Nevada's Senate Race from 'Leans Democrat' to 'Toss-up.'
These out-of-state donations may not sit well with independent voters. Biden's disapproval among independents is 64%. As Nevada has more registered independents than Democrats or Republicans, and with Biden underwater with independents, Cortez Masto must be looking at this numbers with dread.
In a letter to his supporters, former Attorney General of Nevada Laxalt stated,
"Our campaign is building an unprecedented grassroots movement propelled by working Nevada families, and these numbers show the growing strength of our campaign. With the support of leaders like President Donald Trump, Governor Ron DeSantis, Senator Tom Cotton, and countless more conservative patriots across Nevada and America, our campaign is ready to flip the 51st seat for a new GOP majority. Together, we will restore conservative leadership to represent the people of this state."
Laxalt will square off in the primary against Army Veteran Sam Brown, who raised over $1.05 million in the fourth quarter of 2021 marking the second quarter in a row in which he's raised over a million dollars.
The Globe has reached out numerous times to the Sam Brown campaign, but our reach has gone unanswered. We will update this story to include Brown's remarks if and when we are successful.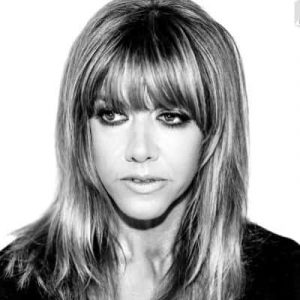 Latest posts by Megan Barth
(see all)