Crowded Sec'y of State Field Adds Former State Senator Jesse Haw to the Mix
'Nevadans need someone committed to fighting for Voter ID'
By Robert Lauer, January 24, 2022 2:00 pm
Former state senator Jesse Haw (R) announced he is entering the race for Secretary of State (SOS). Haw is a real estate developer in Reno, NV. Haw will be joining a crowded field at a  contentious time when politicians and voters are focused on voting laws, ballot access and election security due to the outcome of the 2020 election and the warnings of voter suppression in the midterm elections from the Biden Administration.
Haw announced that he will be contributing $500,000 to the race. In is public statement, Haw stressed:
"Nevadans need a Secretary of State that has the business background necessary to oversee our state's business division and also someone committed to fighting for voter ID, ending ballot harvesting, and modernizing our mail ballot system while ending universal vote by mail"
One of his Republican challengers, former Nevada State Assemblyman Jim Marchant, has also centered his campaign on the issue of election integrity.
Marchant filed a lawsuit alleging voter fraud in his congressional race and was the candidate that opened the door to certifying alternate electors in future Nevada elections as a result of the contested election results by President Trump in the 2020 election.
Following the election, Trump's lawyers, including Adam Laxalt, sued Republican SOS Barbara Cegavske alleging thousands of ballots were mailed and returned from vacant lots, dead people, and people living out of state. Although a dozen binders of evidence was compiled and presented, District Court Judge Russell threw out the case.
In November, Marchant received the endorsement of Mark Meadows and was endorsed by President Trump in 2020 when he ran for Nevada's fourth congressional district. According to his recent financial reports,  Marchant has raised $ 135,824.38 and has $41,935.67 on hand.
Nevada Democratic Senator Jacky Rosen attacked Republicans candidates for Secretary of State on the floor of the U.S. Senate:
"In Nevada, the leading Republican candidate for Secretary of State stated that he would have refused. I repeat, would have refused to certify President Biden's victory in our state, even though the results were certified by a Republican Secretary of State and unanimously upheld by the Nevada Supreme Court. That same candidate opened the door to certifying alternate, alternate electors in future Presidential elections in Nevada, contrary to the actual election results."
Marchant responded to Senator Rosen's attack, telling The Globe:
"On January 19th, 2022, US Senator Jacky Rosen from Nevada attacked me on the floor of the US Senate. The Democrats, DeepState, RINOS are scared to death that I will be elected the next Secretary of State for Nevada. They know their election fraud gig will be up. They know that when I am the Secretary of State the citizens of Nevada will finally have a say in who their elected officials will be. It has been decades since we the people have decided who our elected officials are. That ends when I am sworn in as the next Secretary of State of Nevada."
Other Republicans running include: former Nevada District Court Judge Richard Scotti has raised $120,000 and has $65,000 cash on hand; Sparks City Councilman Kristopher Dahir has raised $92,535 and has $33,465.73 on hand; and former TV reporter and anchor Gerard Ramalho has raised $40,500.
On the Democrat side, former Harry Reid staffer and Las Vegas lawyer Cisco Aguilar has raised $485,000. Prior to his death, Reid endorsed Aguilar. Due to his closeness to Reid, Aguilar is politically connected to Democratic power players and most recently was endorsed by former Nevada SOS, Ross Miller.
Notably, Aguilar commended Cegavske for "working closely with the Democratic leadership".
Aguilar's closest Democratic challenger is former Assemblywoman Ellen Spiegel. Spiegel has raised $36,429.28, but transferred money from her Assembly account, giving her $134,272.26 cash on hand.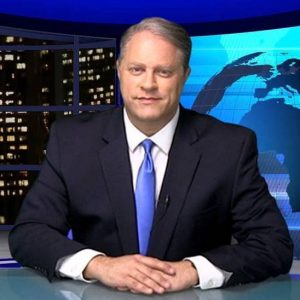 Latest posts by Robert Lauer
(see all)