Gov. Steve Sisolak Raises $4.45 Million in 2021
Reports eye-popping $8.28 million cash on hand
By Megan Barth, January 19, 2022 6:30 am
Using fear to fundraise appears to have paid off for Governor Sisolak.
Yesterday, Sisolak tweeted that he raised a record-setting $4.45 million in 2021 and has $8.28 million cash on hand from 13,000 donors. Eighty-six percent of the donations from his "grassroots supporters" represent $100 or less.
To every person who chipped in and joined our movement — thank you.

Because of you, we raised a 𝙍𝙀𝘾𝙊𝙍𝘿-𝙎𝙀𝙏𝙏𝙄𝙉𝙂 $4.45 million last year

Our grassroots supporters are the heart of our campaign and together we're going to win this. pic.twitter.com/I4jWtXS47X

— Steve Sisolak (@SteveSisolak) January 18, 2022
The governor has yet to file an annual CE Filing with the Secretary of State's office, but his financial disclosure form was filed on January 14, 2022.
This record-breaking haul surpasses the most recent record-breaking haul by Republican Sheriff Joe Lombardo who reported a $3.1 million campaign war chest.
Lombardo received donations from Nevadans across the state, with over 3,500 unique donors contributing to Lombardo's election efforts. The Lombardo campaign also reported $2.65 million cash on hand. In comparison, the approximate total of cash on hand of five of Lombardo's challengers is $2.2 million.
As the race for Governor has broken fundraising records, the Nevada economy and education system is also breaking records, as Nevada has the second worst unemployment–next to California, and ranks 49th out of 50 in the US in education.
During the Great Republican Debate held in Reno in early January, Sisolak's Republican challengers attacked Sisolak's extended use of emergency powers, opposed mask and vaccine mandates and lockdowns as a response to the pandemic and blamed him directly for Nevada's faltering economy, failing schools, and increase in crime due to illegal immigration and sanctuary cities.
Sheriff Joe Lombardo was not present, citing in a letter to event organizers that he would participate in debates only after the official March 18 candidate filing deadline.
Due to the Governor's extended use of emergency powers and mandates, small and large businesses and revenue-producing conventions have suffered from employee shortages and wide-spread cancellations.
Recently, Sisolak's mask mandate was blamed for less-than-projected revenue and occupancy numbers at the new $4.2 billion Resorts World. In their financial statement, accountants noted: "Results in the current quarter were impacted by the State of Nevada's mandate requiring face masks while in public indoor spaces regardless of vaccination status on 30 July 2021. Hotel occupancy rate for the current quarter was 54.9%, as several conventions were canceled as a result of the mandate."
For example, The Consumer Electronics Show (CES) has been a decades-long staple in Las Vegas and attracts an estimated 170,000 attendees from all around the world for a weekend-long convention. For two years, the convention was cancelled due to the pandemic. This year, the convention only drew an estimated 45,000 attendees, a 70% drop, due to widespread cancellations due to the Omnicron surge.
One union employee at a Las Vegas Strip casino told the Globe: "I used to make two weeks worth of tips during CES. Due to the cancellations and mandates, I am now struggling to pay rent and I have worked here for 10 years. These last two years have been hard as no one knows if the there is any light at the end of the tunnel. My union wants me to vote a certain way, but I am not voting for Sisolak. I'm not a political person but I will vote for anyone that will end this nightmare, and I am not the only person here or at other casinos who think like me."
This employee's sentiments are indicative of the polls. As reported by The Globe: "For the first time in Nevada history, a majority of registered voters identify as non-partisan.  These independents comprise about 35% of registered voters and they aren't too happy with Governor Steve Sisolak's handling of the pandemic."
As Sisolak's campaign coffers fill with yet-to-be-disclosed "grass roots" donations during what is expected to be a red wave election, Sisolak's fundraising through fear may have worked for him in the short term, but climate change and abortion rights don't fill tip jars, hotel rooms, conventions or small businesses.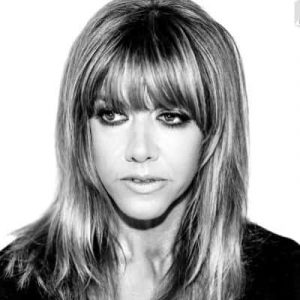 Latest posts by Megan Barth
(see all)