Globe Exclusive: Adam Laxalt Endorses Carolina Serrano for Congress
Dubbed a 'woman to watch' by Rep. Elise Stefanik
By Megan Barth, January 18, 2022 7:00 am
In an exclusive to The Globe, candidate Carolina Serrano, running for congress in Nevada's Congressional District 1 (CD-1), has confirmed that she has received Adam Laxalt's endorsement. Laxalt is the former Attorney General of Nevada and the front runner for the 2022 GOP nomination to run for US Senate against Catherine Cortez Masto.
"I am honored to receive Adam Laxalt's endorsement. Adam was committed to President Trump's reelection in 2020, championed our Latinos for Trump efforts, and worked tirelessly after November 3rd to try and get to the bottom of what truly transpired in our elections.

Adam is a true conservative champion for the hard working families of Nevada and I am excited to work together with him to flip Nevada red and then serve as his counterpart in Congress working together to put America first again."
In a previous interview with The Globe, Serrano admitted that she had always voted for Democrats because of what she had heard and what she was told, but in 2018 she was intrigued by Donald Trump's candidacy and wrote one of her first papers on the use of social media by him and his campaign. In 2019, she worked on Capitol Hill and returned a few months later to spearhead Latinos for Trump hoping to connect with her culture and community in ways she found that Republicans had lacked–specifically towards younger generations and candidate outreach.
Prior to redistricting, Serrano was running in Congressional District 4, but with Democratic redistricting passed in November, her district moved into CD-1 and changed from a plus 25.6 Democrat district to a plus 8.7 Democrat district and will face Rep. Dina Titus if she wins the primary.
After redistricting, Titus didn't hold back, telling AFL-CIO members:
"I totally got fucked by the Legislature on my district," she said. "I'm sorry to say it like that, but I don't know any other way to say it," and accused her Democratic colleagues of gerrymandering.
Dubbed a "woman to watch" by Rep. Elise Stefanik, Serrano believes that "Latinos are persuadable voters. They aren't married to one specific party. I look at my community and my fellow latinos as independents.  It is important to stay close to the community and give them information and time to digest it.  When I talk to the hispanic community and explain my policies, they are bound to come over, and many already have."
Indeed, many Latinos are saying "Adios" to the Democratic party.
As reported by The Globe:
"According to numerous reports, Latinos are leaving the Democratic party in large numbers. In an essay expressing great concern about the phenomenon in The Liberal Patriot, to The New York Post, Ruy Teixeira claims, 'It's not as bad as you think, it's worse.'

The Wall Street Journal notes: 'The nation's large and diverse group of Hispanic voters is showing signs of dividing its support between Democrats and Republicans more evenly than in recent elections, a new Wall Street Journal poll finds, a troubling development for the Democratic Party, which has long counted on outsize Hispanic support.'

CNN laments: 'Democrats have a major problem with Hispanic Voters'

El American explains:  'The Hispanic community is one of the fastest growing in the electorate. Most of us fled countries ruined economically and morally by leftist policies, we don't want the same thing to happen in the United States. Undoubtedly, this community will play a key role in the upcoming elections.'
According to the latest Quinnipiac poll, only 28% of Latino voters have a favorable view of the Biden Administration compared to 32% of white voters.
These numbers don't bode well for Rep. Dina Titus. As Biden is underwater in the polls, Titus and her Democratic colleagues are being dragged down with him.
In a recent poll, Gallup finds that Republicans took the lead in Party Preference polling, a 47% – 42% advantage, which is their highest since 1995.
Additionally, "In early 2021, Democratic strength reached levels not seen in nearly a decade. By the third quarter, those Democratic gains evaporated as Biden's job approval declined. The political winds continued to become more favorable to Republicans in the fourth quarter, giving the GOP an advantage over Democrats larger than any they had achieved in more than 25 years."
Adam Laxalt is endorsed by President Donald Trump and an endorsement from Trump may give Serrano and edge over her primary opponents in a year of an expected red wave election.
In the June primary, Serrano will face off with Republican candidate Veteran Mark Robertson and Democratic Socialist Amy Vilela.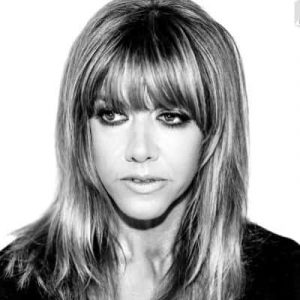 Latest posts by Megan Barth
(see all)