Breitbart News Report: Sen. Cortez Masto financed by Russian Oil Lobbyists
Holding Putin accountable sounds nice, but her actions undermine her rhetoric
By Megan Barth, March 8, 2022 12:43 pm
Catherine Cortez-Masto continually claims that she is working hard to bring down costs for working-class Nevadans. In a recent tweet, after the State of the Union, she states she has more work to do to lower costs for Nevadans and adds that she will hold Russia and Putin accountable:
We're on a strong path to recovery and I'll keep working to lower costs for Nevada families and invest in our communities. Read my full statement on President Biden's #SOTU2022 below ⬇️ pic.twitter.com/HeBdnfbBY0

— Senator Cortez Masto (@SenCortezMasto) March 2, 2022
As reported by The Globe, her vow to bring down gas prices for Nevadans by supporting the federal gas tax holiday, was an empty promise. A 1997 Nevada law, signed by her Democratic colleague, Rep. Dina Titus, automatically increases its gas tax 'equal to the amount by which the federal tax is reduced.
Nevadans are struggling with rising prices at the pump.

That's why I'm calling for a suspension on the federal gas tax so that we can lower gas prices and bring relief to hardworking families.https://t.co/8JY7yYWE8n

— Catherine Cortez Masto (@CortezMasto) February 12, 2022
As Nevadans are struggling with gas prices, unemployment, failing schools, and double-digit inflation, any relief is welcomed. However, the "Gas Prices Relief Act" she cosponsored won't save Nevadans a penny.
This week, gas prices surged to historic highs. According to AAA, the average price per gallon of gas in Nevada is $4.67. On March 4th, the average was $4.12.
Adding to Nevadan's struggles, Sens. Cortez Masto and Jackie Rosen and Reps. Stephen Horsford and Susie Lee have publicly and enthusiastically supported Joe Biden's Build Back Better legislation that would additionally tax the oil, natural gas and refining industries and cause gas prices and energy prices to dramatically rise.
In a letter dated September 2021, some of their Democratic colleagues highlighted their problems with the legislation, writing:
"We write to you to share our concerns about proposed language in the House budget reconciliation package specifically targeting the U.S. oil, natural gas, and refining industries. Provisions in the package have the potential to cost thousands of jobs, stifle economic recovery, increase energy costs for all Americans, strengthen our adversaries, and ultimately impede the transition to a lower carbon future. These taxes and fees, as well as the exclusion of natural gas production from clean energy initiatives, constitute punitive practices.

Currently, oil and natural gas companies may recover costs, which is permissible for companies in every other industry. The industry supports nearly 11 million domestic jobs and generates billions of dollars of revenue for federal and state governments. In addition, the energy provided by this sector ensures that America minimizes reliance on foreign sources of oil and petroleum products, and that the American public has access to affordable and reliable sources of energy to power their lives and keep the American economy moving. The price of crude oil is the largest factor in gasoline prices, so raising the costs of crude oil for refineries will adversely impact Americans who can least afford it. The tax changes being proposed will further cut domestic production and endanger domestic refining capacity while increasing demand from the Organization of the Petroleum Exporting Countries (OPEC).

We firmly believe that the budget reconciliation bill should not unduly disadvantage any industry, and oppose the targeting of U.S. oil, natural gas, and refining with increased taxes and fees and the exclusion of natural gas production from clean energy initiatives. These inequitable policies will cost American jobs, move America farther away from energy independence, and will slow the country's move toward a lower carbon future."
Holding Putin accountable sounds nice and timely, however, her words are, again, undermined by her actions.
As reported in a blockbuster story today by Breitbart:
Cortez Masto, who is running for reelection against Republican candidate and former Nevada attorney general Adam Laxalt, has also taken money from Nordstream 2 pipeline lobbyists. The pipeline runs counter to American energy independence by connecting Russian oil to European markets, thus reducing American energy exports–and is one of the reasons why, according to the Ukrainians, the Russians have invaded Ukraine. Former President Donald Trump, for his entire administration, blocked the Russian pipeline, but President Joe Biden opened it up in his first year in office — and now seems to be paying the consequences for doing so.

Cortez Masto is directly financially connected to the whole thing through campaign donations. According to FEC filings and disclosures, Vincent Roberti donated the legal maximum of $5,800 to Cortez Masto in March of 2021. Roberti represents many global companies, such as Valero Energy. Roberti Global has disclosed $8.5 million in fees lobbying for the Nordstream 2 pipeline.

Masto has opposed the Keystone Pipeline, drilling on federal lands, drilling in the Arctic National Wildlife Refuge, expanding natural gas, and refused to prevent a ban on fracking."
As Nevadans struggle, the Cortez Masto campaign appears to be financially benefiting from Russian oil lobbyists. Her leading challenger, Adam Laxalt, was quick to respond:
"It's bad enough that Catherine Cortez Masto has repeatedly weakened our country's domestic energy production, but she's doing it while pocketing a big check from a Russian pipeline lobbyist,"said Laxalt." As the Ukraine crisis threatens our country's national security and further drives up already skyrocketing costs for gas and other necessities, Cortez Masto is completely unconcerned about where she's getting her campaign cash. It's clear that she is beholden to her donors, and her eagerness to do their bidding enables a radical and dangerous agenda that weakens America's economy and security."
As Cortez Masto threads the political needle between moderate and progressive, every trend favors the GOP in November as Independents, Democrats and Latinos are leaving the Democratic Party in record numbers. With Midterms around the corner, the latest polling shows Laxalt up by four points in a toss-up race shifted from Lean Democrat by the Cook Political Report.
Nevadan's are struggling and Cortez Masto actions are not helping Nevadan's–or her polling numbers. If the saying that "people vote with their pocketbooks" holds true, Cortez Masto's fight for Nevadan's may end in November.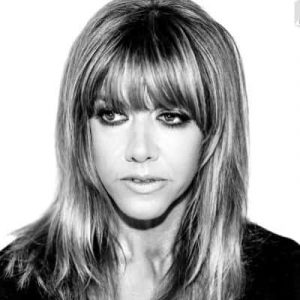 Latest posts by Megan Barth
(see all)