Poll: Laxalt Leads Masto By Seven Points
23 percent of Hispanic voters are still undecided
By Megan Barth, March 28, 2022 10:48 am
A new poll shows Nevada Republican U.S. Senate candidate Adam Laxalt leading incumbent Democratic Senator Catherine Cortez Masto by seven points and reveals that "Hispanics are wary of Biden." The survey was conducted by the Democrat firm Blueprint Polling, whose founder Brad Chism has done polling and strategy for Obama for America, the DNC and the DCCC among others.
NEW: @blueprintpoll (D)

2022 NV Senate General Election
(R) Laxalt 47% (+7)
(D) Cortez Masto 40%

671 RV | 03/21-24https://t.co/jidwCJIRQN

— InteractivePolls (@IAPolls2022) March 25, 2022
According to Blueprint:
The Democratic incumbent also fares better than the President but performs worse than the Governor in her matchup with possible general opponent Laxalt.
Among white voters, Laxalt leads 51 to 41%.

Among Hispanic voters, Cortez Masto and Laxalt are tied. However, 23% of Hispanic voters are still undecided in this possible matchup. Cortex Masto outperforms President Biden by 12 points among Hispanic voters.

Cortez Masto benefits significantly from those who say they're undecided in the presidential race, leading Laxalt 36.3%-23.3% among this group.

Laxalt leads by 7% among self-described independents—a group that favors Trump by 14%.
In a historical swing state like Nevada, Cortez Masto has to be looking at these numbers with dread.  For the first time in Nevada history, a majority of registered voters identify as non partisan. These independents comprise about 35% of registered voters.  In another recent poll of 4oo independents, 41.5% indicated they would be more likely to vote GOP in 2022 compared with 38.1 percent more likely to vote Democrat.
As reported by The Globe,
As Biden remains underwater in the polls, Cortez Masto has a history with Joe Biden that may prove hard to shake. Biden swore her into the Senate and she endorsed him during the primary. More strikingly, Reid claimed that Biden told him Cortez Masto was in the final three for consideration as his running mate. (She eventually withdrew her name from consideration.)

According to additional data, a red wave is predicted in the upcoming November midterms. Recent polling of young voters and the flight of independents and Latinos to the Republican party, adds not only to the data, but to the overall vulnerability of Democratic incumbents, like Cortez Masto, who have consistently talked and tweeted about abortion, voting rights, and climate change—instead of the economy, jobs, and inflation.
Restrictions like these put the health and safety of women at risk.

Abortion is essential health care, and we need protections at the federal level now to secure this right for women in every state. https://t.co/EzpXIZVJ8d

— Catherine Cortez Masto (@CortezMasto) March 24, 2022
In Nevada, the cumulative data shows that Democrats, young voters, independents and Latino voters are all trending away from the Democrats' rhetoric as gas prices and inflation have surged to historic highs. If the old American truism "people vote their pocketbooks" holds true, we may see a shift in that rhetoric to prevent a red wave in November.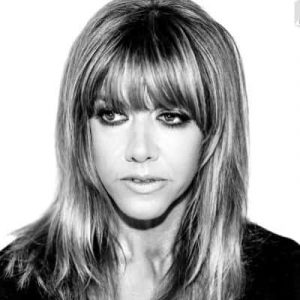 Latest posts by Megan Barth
(see all)