Dr. Sonya Douglass, Wife of Rep. Horsford, Responds to The Globe
'He has never publicly apologized to me, his children, our family, or his constituents'
By Megan Barth, March 25, 2022 8:15 am
As first reported by The Nevada Globe, Dr. Sonya Douglass publicly broke her silence on the decade-long affair her husband, Rep. Steven Horsford, had with Gabriela Linder, a former intern for Sen. Harry Reid. Taking to Twitter, Dr. Douglass didn't hold back:
This election cycle, I will not be silent. And since @StevenHorsford refused to do it, I am putting all reporters, journalists, bloggers and others who choose to include my name and/or images of me and my children in any future stories about the #horsfordaffair on notice.

— Dr. Sonya Douglass (@drsonyadouglass) March 20, 2022
That day, The Globe immediately reached out to Dr. Douglass to schedule an interview and in a brief email exchange, Dr. Douglass replied, "I wish someone would explore further why Steven, the elected official in all of this, has not been held to account. He's never apologized publicly to me, his children, our family, or his constituents."
Dr. Douglass raises her concerns and asks the questions that need answers, not only for herself and her family, but for Rep. Horsford's constituents in Congressional District 4. Since the news broke of his affair and her public Twitter statement, the local and national media have remained almost completely silent.
Two days after The Globe reported, The Las Vegas Review Journal (RJ) followed with a piece which Dr. Douglass tweeted:
This statement is worse than the first from May 2020. The lies never end. Let's pray @stevenhorsford comes to grips with reality and gets the help he needs. 🙏🏽 https://t.co/JZPJHTx8Pj via @reviewjournal

— Dr. Sonya Douglass (@drsonyadouglass) March 23, 2022
The statement she refers to as "worse than his first from May 2020" was published by the RJ:
Horsford, who filed for re-election to his seat last week, issued a statement Tuesday through his campaign.

"I love my wife and family very much," he said. "Obviously, the circumstances that have led us to this point have been very painful and I'm deeply remorseful for the hurt and pain I have caused. I understand my wife's desire for privacy at this hard time, and I hope others will adhere to that as well."
Dr. Douglass isn't requesting a "desire for privacy" — in fact, she is explicitly requesting the opposite. So the demands from her  unfaithful husband are dubious. Feeling "deeply remorseful' is far from a public apology.
Rep. Horsford, who just filed for reelection, seemingly hopes her story is buried and will not bury his reelection chances. As we have witnessed, affairs can be quite damaging to a politician's career–only if journalists pursue the facts, report the facts, and let the people decide if those facts are relevant.
Additionally, women have a kindred responsibility to support and uplift women, especially when a woman is a victim of infidelity. As a woman, I am surprised that the Democratic female majority in Nevada and our female representatives, Susie Lee, Jacky Rosen and Catherine Cortez Masto, have remained silent—especially at a time when they are quite vocal about women's rights and empowerment. Remaining silent doesn't empower women. In fact, it emboldens and protects the liar.
The Globe will continue to pursue a conversation with Dr. Douglass as we believe people do want to hear, and deserve to hear, her story. The press has a duty to report the news, uncover the truth, and cover public figures–not provide cover for public figures, especially when those public figures have violated the public's trust.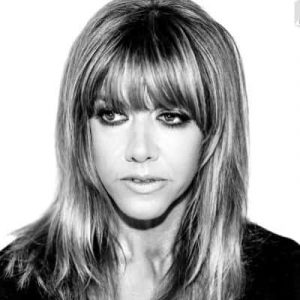 Latest posts by Megan Barth
(see all)