Rep. Horsford's Wife Ends Silence About His Extramarital Affair
'Until now, I thought being silent was a source of strength'
By Megan Barth, March 21, 2022 10:48 am
Democratic Rep. Steven Horsford's wife will no longer remain silent about his 10-year extramarital affair. Taking to Twitter, his wife, Dr. Sonya Douglass, aired her pain and determination in a lengthy thread: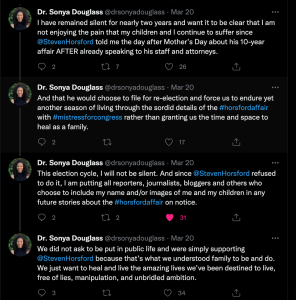 In May, 2020, after securing his election as a Nevada Congressman (CD-4), he admitted to his affair with a former Harry Reid staffer, who exposed the affair during a podcast. As reported by KTNV:
"In the podcast called Mistress for Congress Gabriela Linder, who goes by the name 'Love Jones,' claims she had an affair with Horsford on and off for about 10 years."
According to NBC News:
"Linder told the the Review-Journal she was 21 and an intern for then-Sen. Harry Reid in his Las Vegas office when she met Horsford, then majority leader of the Nevada Senate.
During the course of the relationship, Linder said, Horsford offered her financial support and introduced her to political connections.
Linder said her sexual relationship with Horsford took place between 2009-10 and 2017-2019, though they remained in regular contact throughout the decade. She said her son was the result of a different relationship during a period when she and Horsford were not seeing each other. This spring, which was after when Linder said the relationship ended, Horsford filmed a segment about the COVID-19 pandemic for her young son's YouTube show using Horsford's congressional staff.
Linder told the Review-Journal she was publicizing her past relationship with Horsford as 'an empowering journey' and now realizes Horsford used his status as an older, powerful man to take advantage of her and control her.
She said she wasn't trying to damage Horsford politically but believes he should end his bid for reelection. 'He obtained this position under false pretenses that he was a family man and man of God. He should take a step back, atone, and if people are satisfied, then he can come back into politics.'
In the wake of the scandal, Horsford released the following statement:
"It is true that I had a previous consensual relationship with another adult outside of my marriage, over the course of several years," Horsford said the statement. "I'm deeply sorry to all of those who have been impacted by this very poor decision, most importantly my wife and family. Out of concern for my family during this challenging time, I ask that our privacy is respected."
Horsford's wife, Dr. Douglass, quoted the great American novelist Zora Neale Hurston in explaining why she's chosen to end her silence.
Until now, I thought being silent was a source of strength.

— Dr. Sonya Douglass (@drsonyadouglass) March 20, 2022
Perhaps Mrs. Horsford's eyes were watching God, but the media's were apparently watching something more amenable to Mr. Horsford. A quick Google search reveals that the local Nevada press and national press conveniently chose to remain silent and did not pick up this story. At the time of publishing, Rep. Horsford has only tweeted his support for SCOTUS nominee Judge Ketanji Brown Jackson.
The Globe has reached out to Rep. Horsford and Dr. Douglass for comment. This is a developing story.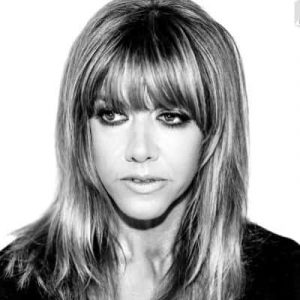 Latest posts by Megan Barth
(see all)