Gov. Sisolak Asks Clark County DA Not To Prosecute Men Who Threatened Him
'I feel an obligation to avoid further fueling the anger and violence plaguing our nation and state'
By Megan Barth, March 21, 2022 2:12 pm
Governor Steve Sisolak has asked the Clark County not to prosecute the Las Vegas man who filmed himself yelling at and menacing the Governor and his wife at a restaurant.
I have asked District Attorney Wolfson not to pursue prosecution that could arise from the abusive and menacing treatment my family and I experienced at a local restaurant several weeks ago.

As a husband, I'm outraged at the ethnic slurs and threats aimed at my wife. As a father, I cannot forget or forgive the vulgar and foul language hurled at my daughter.

However, as Governor of this great State, I feel an obligation to avoid further fueling, and at worst, glorifying the anger and violence plaguing our nation and our State. A trial, should it occur, would cause further coverage, and provide this small minority of Nevadans more opportunity to spew their vile.

I ask our friends in the media to pay more attention to the thousands of acts of kindness and the charitable activities of our many kindhearted Nevadans, and to resist the temptation to air, post or print the few vulgar and disgusting acts of a handful. Our kids are taught, in their schools and churches, to be kind, we should be more focused to mirror that in our homes.

To practice what I preach, this statement stands as my final comment about this horrible incident.
The incident occurred on Feb. 27th, and was filmed by video blogger and podcaster Justin Andrersch, who carried out the verbal attack.
As reported by the Reno Gazette Journal:
Nevada State Police had opened an investigation into the Feb. 27 verbal attack but have not further elaborated on the investigation, including what charges the men could face.
At least two men were involved and initiated the incident, according to the video of the encounter. Throughout the video, the man pointing the camera can be heard threatening to "hang" the governor.
"We should string you up by a lamp post right now," he said.
That man, Justin Andersch, addressed reporters two days later outside his attorney's Las Vegas office, saying he refused to apologize to the governor."
Andersch filed candidacy papers last week Sheriff of Clark County to replace Republican gubernatorial candidate Joe Lombardo.
After the incident occurred Lombardo released this statement:
"No one deserves to be accosted while trying to enjoy a peaceful meal with their family. Hateful verbal abuse and violent threats have no place in our political system.

This harmful rhetoric makes it difficult to have issue-based conversations with voters, and only serves to distract from the real issues facing everyday Nevadans. If you're frustrated with this governor and his policies, like I am, the appropriate recourse is to vote him out at the ballot box this November."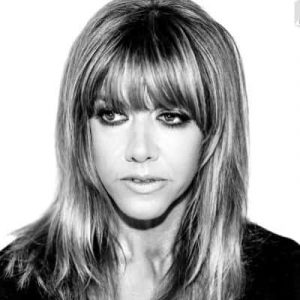 Latest posts by Megan Barth
(see all)