New York Times Confirms Reelection Was Rep. Titus' Second Choice
Gray Lady calls Titus 'poster child for the anguish of Congressional Democrats'
By Megan Barth, March 15, 2022 5:15 am
The New York Times reports that Rep. Dina Titus (D-CD1) wanted out of her House seat and "sought an ambassadorship but didn't get one because Democrats couldn't risk losing her seat." 
Yet in May 2021, as reported by The Nevada Independent, Titus denied seeking an ambassadorship.
"Rep. Dina Titus (D-NV) on Monday denied reports that she is interested in leaving her House seat to become an ambassador in the Biden administration, calling them "rumors" and saying she is focusing on serving the needs of her constituents.Titus' remarks came during a press conference after she addressed the Legislature in a virtual speech promoting President Joe Biden's American Rescue Plan and touting several pending Carson City bills, including ones pushing for criminal justice reform and greater voting access.
"I have the best district in the country. We've got the airport, the Strip, Downtown, it's ethnically diverse, racially diverse; we just want to be sure that we come back stronger than ever," Titus said. "So that's what I'm doing, not packing my bags."
"I've walked this district many times and I will do it again. So right now it's a year and a half 'til the next election," Titus said. "Bringing back health care, getting shots in arms, children in school, people in jobs, money in pockets — those are my priorities right now."
Titus said that Nevada's population is rapidly growing and that regardless of how lawmakers choose to draw boundaries in other districts, she hopes hers remains intact.
"You don't ever want to break up certain ethnic communities or geographical jurisdictions, but the Legislature will take all that into consideration," Titus said.
Unfortunately for Titus, the Democratically controlled legislature didn't heed her advice when they redrew the legislative districts last November.
During a speech to the AFL-CIO, the plain-spoken Congresswoman dropped an f-bomb as she reacted to her new district with anger and contempt. Not only does she hate the maps, she blames her fellow Democratic colleagues for destroying three Democratic congressional seats through legislative redistricting, including her district, CD-1. "
I totally got fucked by the Legislature on my district," she said. "I'm sorry to say it like that, but I don't know any other way to say it." She added, "You read that the Republicans are using gerrymandering to cut out Democratic seats, but they didn't have to in this state," she said. "We did it to ourselves."
Titus said that the Democratic Congressional Campaign Committee "were stunned" by the decision.
"They couldn't believe a Democratic Legislature and governor would do this to themselves," she said. "They could have created two safe seats for themselves and one swing. That would have been smart. (U.S. Rep.) Steven (Horsford) and mine and then a swing. No no, we have to have three that are very likely going down."
Titus has already come under fire from the Nevada Democratic Party. Characterizing Titus as "too comfortable," the state party has promoted and positioned Amy Vilela as her progressive primary challenger.
The twin challenges presented by a new district and a primary challenge have not gone unnoticed beyond Nevada's border. The New York Times ran an article over the weekend that portrayed various Democrats begging Pres. Biden to improve his messaging, taking particular aim at the clunky "Build Back Better" theme that is now stalled. Titus is heavily featured in the story, and criticism of the party leader may not help her cement the backing of national Democrats just as she's facing a challenge from the left.
According to the Times, "The new maps, though, are little comfort to the lawmakers like Representative Dina Titus of Nevada, a poster child for the anguish of congressional Democrats. Ms. Titus sought an ambassadorship but didn't get one because Democrats couldn't risk losing her seat. Her district became more competitive through redistricting. She is facing a primary from the left despite her largely progressive record. And she is running in tourism-dependent Nevada, which still has some of the highest unemployment levels in the country."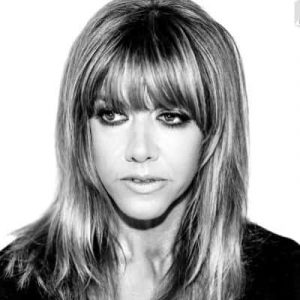 Latest posts by Megan Barth
(see all)