Terrorist Sympathizer Charged with Attempted Murder, Given 60K Bail
Nika Nikoubin wanted 'revenge' for death of Qasem Soleimani
By Megan Barth, March 14, 2022 9:59 am
The last thing one would expect while fishing on the "Plenty of Fish" dating website would be an Islamic terrorist sympathizer seeking revenge. But one poor zhlub in Las Vegas cast his line, hooked Nika Nikoubin, and ended up in the hospital with stab wounds to the neck.
According to the Las Vegas Review Journal:
"A woman is accused of stabbing a man on Saturday at Sunset Station as revenge for the killing of an Iranian military leader.

Nika Nikoubin, 21, is being held on $60,000 bail after she was charged with attempted murder, two counts of battery and burglary of a business, according to jail records.

A man called police around 10:30 p.m. Saturday from the 14th floor of Sunset Station to report that he had been stabbed in the neck by a woman he met on a dating app, according to an arrest report from the Henderson Police Department released Friday.

The woman told police she wanted revenge for the death of Qasem Soleimani, who was assassinated during a U.S. Air Force drone strike on Jan. 3, 2020. The arrest report indicated that the woman began to have sex with the man, and after she put a blindfold on him, she reached into her purse and pulled out the knife.

'She advised that there are injustices, in particular the killing of Qasem Soleimani in Iran,' homeland security detectives added to the Henderson arrest report. 'Nikoubin stated she wanted revenge.'
Soleimani was the top general of the Quds Force of Iran's Revolutionary Guard Corps which is designated a foreign terrorist organization by the U.S. and was considered the most powerful intelligence operative in the Middle East, for more than two decades.
According to additional reports, she told an investigator she had listened to a song called "Grave Digger," which "gave her the motivation … to carry out her revenge."
According to prosecutors, Nikoubin has no ties to Las Vegas. Her Facebook profile shows her as living in Texas in her teens and became a student at UCLA in 2020.
She is now detained in Clark County awaiting a hearing scheduled for March 24th.  The judge presiding over her case, Judge David S. Gibson Sr., set a surety bail at only $60,000. The identity or welfare of the hospitalized victim is unknown at this time.
This is a developing story.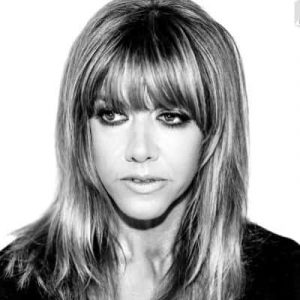 Latest posts by Megan Barth
(see all)