Embattled Nevada Democrats Abandon 'Latinx' for 'Latino'
Polling shows Hispanic voters reject bogus woke phrase and Dem pols suddenly say 'adios'
By Megan Barth, April 1, 2022 2:03 pm
Polling has shown that Latinos are saying 'adios' to the Democratic party. Polling also shows that the progressive term 'Latinx,' created by Democrats to include 'gender neutral' hispanics, is also not polling well.
As reported by CNN, a Gallup polls finds that only 4% of Hispanics prefer the term "Latinx".
The findings from Gallup are consistent with another survey by the Pew Research Center from 2020, where researchers found that only one in four Hispanic or Latino adults had even heard of the term "Latinx." Only 3% of them used it to describe themselves.

The term "Latinx" was originally intended to be used for folks who fall outside the male/female gender binary, and may not want to identify as "Latino" or "Latina." Since 2016, the term has grown in popularity online, but it has also been criticized. Though the term may make immediate sense to anyone who speaks English, the "x" replacement doesn't really translate in Spanish, something that's been pointed out as early as 2015.
As illustrated in the following tweets, the first Latina Senator, Catherine Cortez Masto, has shifted her rhetoric, as has Governor Steve Sisolak.
It was wonderful meeting with @lvlcc in my office today. Nevada's Latino community is strong, and I'll keep doing everything I can in the Senate to uplift our state's Latino small business owners and the diverse communities they support. pic.twitter.com/Ld415xb2bq

— Senator Cortez Masto (@SenCortezMasto) March 29, 2022
I don't believe that there isn't one Latinx fit for any of Trump's cabinet positions. This is sheer ignorance. https://t.co/b6Lmjv2Idg

— Senator Cortez Masto (@SenCortezMasto) February 8, 2017
Adding to her shift in rhetoric is today's report in Yahoo News: "Almost half the voters on Nevada's rolls have registered since Cortez Masto was last on the ballot in 2016, according to an analysis by TargetSmart, a Democratic data firm. Her own internal polling found that nearly one-quarter of Latinos did not have an opinion on the race between her and Adam Laxalt, a former Nevada attorney general who is likely to be her Republican opponent in the general election."
Ironically, Democratic Governor Steve Sisolak announced yesterday, the internationally renowned Transgender Day of Visibility, that he was creating a "Latino Advisory Council" led by Democratic State Senator Cecilia Torres:
We're building a campaign made of – and made for – all Nevadans.

Chaired by @SelenaTorresNV, our new Latino Advisory Council will help us reach Nevadans where they are, prioritize the most important issues, and deliver results for our families. pic.twitter.com/7YkEL1R7xb

— Steve Sisolak (@SteveSisolak) March 31, 2022
Today marks the first day of #HispanicHeritageMonth, a time to celebrate the profound impact the #Latinx community has had on our State & nation and acknowledge the rich history, achievements, & cultural traditions of our nation's diverse Latinx people. https://t.co/a7DMIR88sU pic.twitter.com/zQjCKS8Eqo

— Governor Sisolak (@GovSisolak) September 15, 2021
As the head of the Latino Advisory Council, State Senator Torres has her work cut out for her in a growing electorate. In a recent poll conducted by BluePrint Polling, President Biden's economy is a drag on Democrats, especially among Hispanics:
Among Hispanic voters, Sisolak has 36%, outperforming President Biden by 9 points, while Lombardo has 34.6% of Hispanic voters' support, leaving 29.5% of Hispanic voters undecided in the upcoming governor's race—by far the largest group of undecideds.
In the following picture, State Sen. Torres is pictured next to her mother in front of their shared classroom.  In the background, the Torres women have hung progressive political posters depicting Hispanic labor union leader Cesar Chavez, handpicked by Saul Alinksy, and 'Stop facism, vote!"
Unions are well organized in Nevada, their labor leaders have publicly supported Sisolak, and who doesn't want to fight fascism? Fighting inflation is on the minds of Latino voters and to overcome the pain they are feeling, it is going to take more than posters and shifting rhetoric to rely on their support.
According to Republican strategist Jeremy Hughes: "Every data point I've seen points to Hispanic voters being more open to supporting a Republican this cycle than any in recent memory. If the economy is the No. 1 issue on voters' minds across the country, in Nevada and especially among Hispanic voters, it's the No. 1, 2 and 3 issue."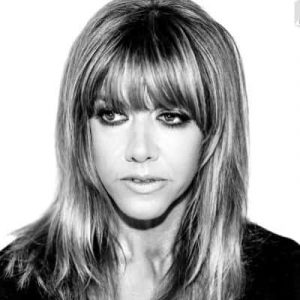 Latest posts by Megan Barth
(see all)