GOP Sen. Candidate Captain Sam Brown Launches 'Hard to Kill' Ad
'It's America that needs healing now'
By Megan Barth, April 4, 2022 12:24 pm
As reported by The Globe, the Nevada U.S. Senate race has gained national attention as Sen. Catherine Cortez Masto vies to hold the slim Democratic majority in a race that Cook Political Report has shifted from lean Democrat to toss up.
GOP candidate Captain Sam Brown, who is looking to unseat Sen. Cortez Masto, has also gained national attention by appearing on Fox News and raising $2 million over the last two quarters of 2021. In a statement to Fox News, Captain Brown cited his grassroots campaign for his fundraising success:
"We are the only Nevada Senate campaign of either party with this type of massive grassroots following. We aren't funded by the Washington political class or PACs seeking a coronation. Thousands of patriots in Nevada and across America have rallied and donated to our campaign because they want new grassroots leadership that is accountable to the people."
Today, Captain Brown launched his first television ad, which will appear throughout Nevada and run on Fox News.
In the ad Captain Brown states: "After West Point, I served in Afghanistan, where a Taliban bomb nearly killed me. After 30 surgeries, years of recovery, turns out I'm hard to kill. I built a family, a small business, a grassroots movement. It's America that needs healing now. Career politicians can't fix Washington. They broke it. I'm Sam Brown and I approve this message. It's time for new conservative leadership for the people."
Brown's narration runs over footage of the candidate hiking through the desert and includes b-roll of Pres. Joe Biden and Sen. Cortez Masto. Biden's approval in Nevada remains more than 20 points underwater, with the latest numbers from Civiqs citing a 57-35  disapprove/approve figure.
Recent polling shows that Brown's campaign needs to pick up some steam to overtake the leading Republican, former NV Attorney General, Adam Laxalt who is leading Cortez Masto by seven points The survey was conducted by the Democrat firm Blueprint Polling, whose founder Brad Chism has done polling and strategy for Obama for America, the DNC and the DCCC among others.
Captain Brown has repeatedly ignored interview requests from The Globe, but we remain optimistic in securing the opportunity. The interview will reach our large and growing national and state readership, which is looking forward to an 'on the record' discussion. Nothing to fear here, Captain Brown!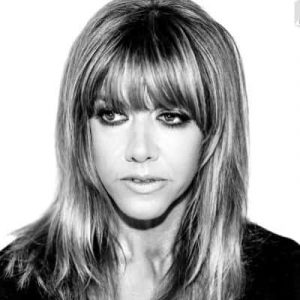 Latest posts by Megan Barth
(see all)