Cook Political Report: Sen. Cortez Masto Ranked #1 Endangered Incumbent
'Nevada is dangerous for Dems this year'
By Megan Barth, April 4, 2022 2:09 pm
The editor of the Cook Political Report, Jessica Taylor, sent an eyebrow-raising tweet on April Fools Day. But for the incumbent senator, it's no joke and Sen. Catherine Cortez Masto is certainly not celebrating with a first place trophy,
One of the many reasons that Nevada is politically unique and so dangerous for Dems this year. This is a good look at the Nevada political landscape — and why I think as of now Cortez-Masto is the #1 endangered Democratic incumbent. #NVSen https://t.co/Nr6pdfQndn

— Jessica Taylor (@JessicaTaylor) April 1, 2022
As the first Latina Senator, Cortez Masto has her work cut out for her in a growing electorate. In a recent poll conducted by BluePrint Polling, President Biden's economy is a drag on Democrats, especially among Hispanics.  In a worrisome report from the New York Times, Senator Cortez Masto must overcome Biden's cratering poll number and her own anonymity.
She must overcome the president's sagging approval ratings, dissatisfaction with the economy and her own relative anonymity. And she lacks the popularity and deep ties with Latino voters that Sen. Harry Reid, who died in December, harnessed to help build the state's powerful Democratic machine. The state has long been a symbol of the Democratic Party's future by relying on a racially diverse coalition to win elections, but those past gains are now at risk.

"There's a lot of frustration on the ground that no one is listening," said Leo Murrieta, director of Make the Road Nevada, a liberal advocacy group. "They are not wrong. It's hard to talk about the possibility of tomorrow when your todays are still torn apart."

Despite five years in the Senate and eight years as Nevada's attorney general, Cortez Masto remains unknown by a broad swath of the Nevada electorate as a result of her longtime aversion to publicity, cautious political demeanor and Nevada's transient voters.
According to Jon Ralston, CEO of the Nevada Independent, thousands of Democrats have left the Democrat party. And according to polls, a significant majority of Hispanics–a Democratic stronghold, are also leaving the party or are undecided.
In NV, more than 3X as many Dems switched to GOP last month as GOPers to Dem — a steady '22 trend. The numbers are relatively small, but they are adding up. Dems hope it only shows desire to vote in major R primaries; Rs see canary in coal mine for Nov.https://t.co/O2aWSDSOo5 pic.twitter.com/hBVg1nWWlv

— Jon Ralston (@RalstonReports) April 1, 2022
The report from the New York Times, entitled "Democrats Worry What Happens in Nevada Won't Stay in Nevada," and the exodus of Democrats and rise in Independents in Nevada, is based on polling data, generic ballots, and voter registration rolls that show that the November 2022 election is not only likely to be a red wave, but a red tsunami.
The Nevada Globe has reached out to the Cortez Masto campaign on multiple occasions and has never received even the courtesy of a "no comment." We are undeterred. We will continue to reach out to the Senator to see if she is interested in communicating with the voters of her state.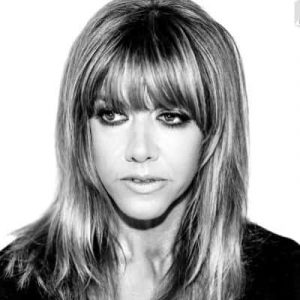 Latest posts by Megan Barth
(see all)