Latino Drift to GOP Adds to Red Wave Election Predictions
Recent polling shows Hispanic voters are evenly split between the two major parties
By Megan Barth, March 18, 2022 10:44 am
As The Globe reported, Latinos are saying 'adios' to the Democratic Party. The NY Times digs into potential matchup of Sen. Catherine Cortez Masto and leading challenger Adam Laxalt concluding the Latino vote will be pivotal and Cortex Masto is not in great shape. "Republicans now sense an opportunity to peel away many of those votes, and in ways that could have national political reverberations."
The political reverberations went seemingly unnoticed in the latest Texas primary. As reported in the New York Post, Daniel Garza, the president of The LIBRE Initiative, observes:
"Where I reside, in South Texas, conservative gains are obvious and historic. In the state's recent Republican primary, turnout shattered records — including in majority-Hispanic counties that have reliably supported Democratic candidates for decades.
In a sign of how quickly the terrain has shifted, recent polling shows that Hispanic voters are evenly split between the two major parties.
No one should be surprised if that leads more Hispanic voters to support conservative candidates. Exit polls from 2020 show that 43% identify as moderates, with 32% calling themselves conservative and just 25% liberal."
In a recent Globe interview, Laxalt campaign advisor Jesus Marquez shared his thoughts on this historic shift:
"Romney got 27 percent of the Latino vote. Trump got 32 percent in 2016, and in 2020, 37 percent of Latinos voted for Donald Trump. In Nevada, those numbers were 30 and 36 percent, respectively. With a new generation of Republican leaders taking charge, like Adam Laxalt and Ron DeSantis, Latinos continue to embrace conservative messaging and the movement that Donald Trump started."
"Democrats are now trying to divide and redefine Latinos with referring to us as LatinX," Marquez continued. Latinos see this as an imposition and do not identify with this term, but liberals keep using it. It seems like they all got the same memo to use this LatinX term when defining Latinos, but I can tell you, this is backfiring on them"
Our first interviewee for the Latinx Voices of Southern Nevada project – Senator Catherine Cortez Masto – speaks about her support for @unlvlibraries @unlvsc pioneering effort to collect the history of the Latinx community in Las Vegas. #unlv #Latinx pic.twitter.com/QeZOiXUUUV

— UNLV Spec Coll (@unlvsc) September 14, 2018
Marquez says that Latinos want what most American's want: economic prosperity, a good education for their children, and the freedom to choose. The freedom to choose is specific to Covid mandates which have impacted schools and small businesses.
In numerous calls to his Nevada radio show, Marquez notes that Latino business owners and parents are flipping from Democrat to Republican. Their reason? Their businesses are struggling under Governor Sisolak's and President Biden's restrictions and mandates, and their children are suffering due to forced masking and distance learning.
"Latinos understood what economic prosperity was under Donald Trump. They now clearly understand what Biden's policies are doing to their businesses and families and they are rejecting these policies," Marquez said.
5 years ago, I became the first woman from Nevada and first Latina ever elected to the U.S. Senate. Every day since, my focus has been on doing what's best for Nevada. I'm ready to keep up the fight. pic.twitter.com/0aKszAkz4N

— Catherine Cortez Masto (@CortezMasto) January 3, 2022
While Cortez Masto touts her 'first Latina Senator' credentials, Nevadans are struggling with the highest gas prices, inflation, and the worst education system in the nation.
As Nevada Democrats like Cortez Masto continue to shift further left in policy and the state party is run by Bernie Sanders socialists, polling and a primary election have shown that Latinos are steadily shifting toward Republican candidates and conservative messaging and are adding to the rising tide in a predicted Red Wave election year.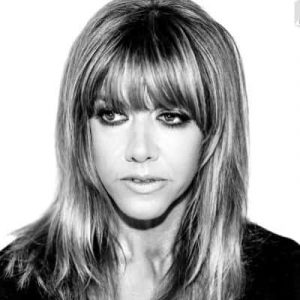 Latest posts by Megan Barth
(see all)