Gov. Sisolak 'damn proud' of World's Largest Marijuana Dispensary
Sisolak has received $218,367 of cannabis cash
By Megan Barth, March 18, 2022 7:24 am
As Nevadans struggle to rebuild their businesses and lives post-pandemic, the Biden economy and Sisolak shutdowns have contributed to the highest inflation, gas prices, and worst-performing schools in the nation. To ease the pain, some Nevadans may turn to the marijuana dispensaries that are seemingly cropping up in every neighborhood since voters legalized marijuana for recreational use in 2016.
These dispensaries vary in size and offerings, but the largest dispensary in the world has opened its doors in Las Vegas.
In a tweet, Sisolak shared his jubilance:
And we're damn proud of it! https://t.co/fPcKDWJBHr

— Steve Sisolak (@SteveSisolak) March 16, 2022
Perhaps adding to the joy is the $218,367 of cannabis cash Sisolak has received in his campaign coffers, making Sisolak the largest recipient of marijuana money.
When voters legalized recreational marijuana, they believed that the taxes from the revenues generated from marijuana sales would benefit education. In the first year, the revenue for marijuana sales tax of $69 million surpassed alcohol sales tax revenue.
In his first year in office, Sisolak mandated that 10% of marijuana sales tax revenue be deposited into the state's distributive school account (DSA).
In 2020, amid the pandemic and shutdown, Nevada saw a record level of tax revenue from marijuana sales. The state collected nearly $100 million in marijuana tax revenue.
Yet the windfall of tax revenue from cannabis has not improved educational scores or outcomes. In fact, the scores have gotten worse.
Additionally, as reported by The Pahrump Valley Times, the industry has been embroiled in controversy and subject to an ongoing FBI investigation:
"Since Nevada's 2016 vote to legalize recreational marijuana, the state's licensing process has been embroiled in controversy and lawsuits. Applicants who failed to get licenses have leveled corruption charges against the applicants who obtained them. There also have been questions about whether pot companies with high-profile Nevada politicians and businessmen as partners had an advantage in getting licensing or zoning for the businesses.
In 2018, 64 new licenses were up for grabs. The Nevada Department of Taxation received more than 460 applications from 127 groups and individuals for the new licenses, but awarded all of them to just 17 applicants. That process sparked a massive lawsuit, dubbed by some lawyers as "World War Weed," that is being appealed to the state Supreme Court."
Nevadan's may not be as damn proud as Sisolak is of the world's largest weed dispensary-or the controversies surrounding the industry, yet it is a safe bet that Nevadan's would be damn proud of a school system if it wasn't the worst in the nation. Ranking 49th in education is certainly nothing to be damn proud of, and Sisolak, during his State of the State, didn't offer a viable plan to fix it.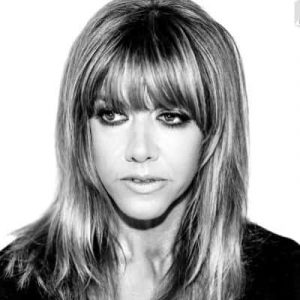 Latest posts by Megan Barth
(see all)