Rural Activists and Conservationists Protest Solar Projects in Nevada
'It seems illogical to destroy the environment to protect the environment'
By Megan Barth, November 30, 2021 3:54 pm
In 2019, Nevada voters mandated the state derive 50% of its energy from renewable sources by 2030. In response, Governor Steve Sisolak issued an executive order that aims to meet that ambitious goal, specifically citing a 5.7 degree increase in temperature since 1970. This executive order has led to an insurgence of solar projects impacting rural communities and sparking public backlash.
Press play to hear a narrated version of this story, presented by AudioHopper.
One such project, Battle Born Solar, which the governor wanted fast-tracked in 2020, was ultimately withdrawn in July 2021 after a backlash from community activists, environmental conservationists, and endangered species activists.
According to the AP:
"A group of residents organized as 'Save Our Mesa' argued such a large installation would be an eyesore and could curtail the area's popular recreational activities — biking, ATVs and skydiving — and deter tourists from visiting sculptor Michael Heizer's land installation, 'Double Negative.'

"Solar Partners VII LLC, another California firm involved in the project, submitted a letter to the Bureau of Land Management saying it intended to withdraw its application 'in response to recent communication' with the agency, the Las Vegas Review-Journal reported.

The proposed plant would have spanned more than 14 square miles (37 square kilometers) atop the scenic mesa and had an 850 megawatt capacity — roughly one-tenth of Nevada's total capacity and enough to provide daytime energy to 500,000 homes, according to the company. (To put it in perspective, the size of the project equaled 150 Allegiant Stadiums, or two-thirds of New York City's Manhattan Island)."
Following Save our Mesa's success, an activist group "Citizens Against Nye Co Solar Farms Project" held a protest on Saturday against the proposed Rough Hat Nye C0unty Solar Project in Pahrump.
As reported by the Las Vegas Sun:
"'It seems illogical to me to destroy the environment to protect the environment,' organizer Jeannie Cox-King told NBC News.
A spokesperson for Candela Renewables, the company behind the proposal said the company understands concerns and believes it can balance them with what it sees as a need for more renewable energy.
Efforts to replace carbon-based fuels with renewable energy sources are raising uncomfortable questions over where to put needed infrastructure and provoked anger in soon-to-be frontline rural communities affected.
The Rough Hat project is one of several that local anti-development groups and environmental conservationists oppose on federal lands in southern Nevada.
At least eight solar projects have been proposed in Nevada's two southernmost counties.
Residents against solar farms in their backyards often find willing partners in conservation groups such as Basin and Range Watch, which argue that environmental damage caused by renewable energy projects such as solar panels or lithium mines is too severe, especially when the power generated may be used to enable growth and more energy consumption.
'The idea that these projects are saving us from climate change is, at the very least, questionable,' said Kevin Emmerich, the group's founder. 'We're not really thinking about true conservation.'
Damaging the desert's crust can kick up massive dust storms."
One such company, Resedin Electric, has been fined hundreds of thousands of dollars by Clark County for kicking up massive dust during their construction of the Townsite Solar Farm in Boulder City, NV.
The Globe recently reported that Townsite used twenty million gallons of water in May and June to mitigate dust, yet Resedin was still slapped with six-figure fines.
The Globe emailed Resedin Electric seeking answers to the amount of water used and the projected amount of water needed to complete and operate the Townsite Solar Farm. Resedin Electric replied that they are actively "working on the answers to our questions."
The Biden administration aims to permit 25 gigawatts of new solar, wind and geothermal power projects by 2025 and sent U.S. Secretary of Energy Jennifer Granholm to tour Townsite in June to promote renewable energy.
At that time, Granholm proclaimed, "This solar plant is the perfect example of how we can use the potential in clean energy to create good-paying union jobs that grow the economy, reduce energy bills and address climate change. President Biden's American Jobs Plan will create millions of clean energy jobs all across the supply chain that will be needed to plan facilities, manufacture materials, install transmission lines and solar panels, and it's going to help us get our country get to 100% clean electricity by 2035."
The Build Back Better Act might sound well-intentioned, but from the looks of it, actual conservation of water and land take a back seat to climate change policy, as do small towns and rural communities.
The Pahrump Public Lands Advisory Committee is scheduled to discuss the topic on Tuesday evening.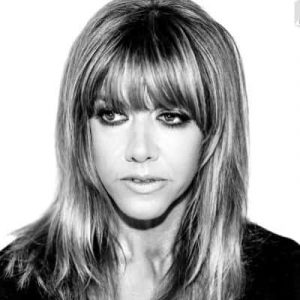 Latest posts by Megan Barth
(see all)