Governor Sisolak Chief of Staff, Yvanna Cancela, Gives Thanks to Mongols
Biker group is considered one of the most fearsome in America
By Robert Lauer, December 1, 2021 3:35 pm
It's not a gang, it's a club!
On Thanksgiving Day, Yvonna Cancela, Governor Sisolak's Chief of Staff, gave thanks to the "Mongols Biker Club."
"Big shout out to the WC Mongols biker club who for a 3rd year in a row donated turkeys and all the sides for our families. Grateful for you and your support this holiday."
The Mongols Biker Club? The Mongols are a biker club like the Bloods and Crypts are Boy Scouts.
The Mongols have a long, violent history dating back decades, and are under investigation by the Las Vegas Metropolitan Police Department. The Sheriff of the LVMPD and NV Gubernatorial candidate, Joe Lombardo, passed on the opportunity to comment on this story per the departments ongoing investigation.
According to HotCars.com,
"The Mongols Biker Gang was formed in the late 1960s in East Los Angelos by David Santillan. The Mongols are mostly known to frequently commit violent crimes including assault, intimidation, and murder in defense of their territory, and to uphold the reputation of the club. They were also engaged in racially motivated violence against African-American gang members, and even black civilians not affiliated with any type of gang. And because of their crimes, The Bureau of Alcohol, Tobacco and Firearms named the Mongols as the single "most violent and dangerous OMG in America"
Mongols members have a long history in the illegal drug trade money laundering, robbery, extortion, murder, and assault. These crimes made the Mongols one of the most feared clubs in the US, and at one point, Mongols had as many as 270 warrants issued against them at once. As a result, they were banned from wearing their trademark logo. The decision was then reversed but they were fined with a half-million-dollar fine which appeared to be just a tap on the wrist for these self-proclaimed outlaws.
In 2002, members of the Mongols and the Hells Angels had a confrontation at the Harrah's Laughlin Casino in Laughlin, Nevada, that left three bikers dead. On February 23, 2007, Hells Angels members James Hannigan and Rodney Cox were sentenced to two years in prison for their respective roles in the death of these bikers.
On December 20, 2008, in Las Vegas, Mongols members arrived at "A Special Memories Wedding Chapel" for a fellow member's wedding to find a local Hells Angels charter were just finishing up their own ceremony. KTNV Channel 13 news reported that the Hells Angels attacked the Mongols members, sending three to a hospital, two of whom suffered from stab wounds. No arrests were made and local authorities report that they are looking for suspects involved in the attack."
In January 2021, Pres. Joe Biden hired then NV State Senator Yvanna Cancela, a former Harry Reid staffer and political director of the powerful Culinary Union 226, as the Deputy Director of Intergovernmental Affairs for the DHHS. In August, Governor Sisolak tapped Cancela to be his Chief of Staff.
Despite the group's colorful past, any organization ought to be encouraged to contribute to the holiday spirit and providing food to the needy certainly fits that description.
No word on whether Gov. Sisolak and Cancela will be sending the Mongols Biker Gang Christmas cards this year, but as it is said, politics do make for strange bedfellows.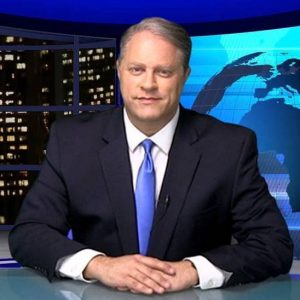 Latest posts by Robert Lauer
(see all)